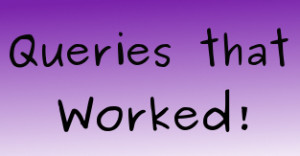 Today I'm pleased to welcome Ana Blaze to Off the Page, sharing the query and pitch that landed her a publishing deal with Entranced Publishing.
Just a quick reminder about this feature…
All these featured queries worked! Meaning they snagged the attention of an agent or editor. These books are now represented or published, or both.
These queries are not perfect. They don't have to be. This is to show aspiring authors the kind of query that works despite imperfections.
These authors aren't looking for critique on their queries since these books are already represented or published, but have kindly agreed to allow me to showcase these queries to help other authors currently playing the query game.
You are of course welcome to comment on all the queries!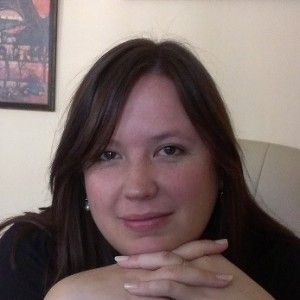 Ana lives just outside Washington DC with her very supportive husband and three rather demanding cats. She loves the ocean, Indian food, Ikea, and cooking. Ana admits to watching too much television and she swears that someday she's going to learn how to play the guitar resting on the bookshelf in her office.
And now for the query:
Dear Ms. Ashley Christman:

I recently read your Wish List on Pinterest and I've got a smart and sexy beta male for you to check out. The Best Man is a sexy, romantic comedy with a hero for those of us who know that hot nerd isn't a contradiction. It is complete at 39,500 words.

Beth Chase is too busy planning perfect weddings to worry about the lack of action in her own love life. But if she was looking for a man, she wouldn't be looking at Colin Pratt. Her boss swears that Best Man Colin is a quiet scholar and science fiction writer who couldn't possibly cause a fuss at his own brother's wedding. He's clearly never met the man in question. Snarky, sexy and more than a little inebriated, Colin is the final obstacle between Beth and the last perfect wedding she needs to make partner. Of course, when she helps him into a taxi at the end of the night she has no idea that he's only just begun to poke holes in her professional exterior. Who knew bookish was the new word for hot? Colin might have the skills to seduce a romance professional, but can he convince her that he's the best man to share her happy ever after?

The Best Man is my first romance novella. I have a B.A. in Environmental Ethics and Public Policy, a M.Ed. in Elementary Education and currently teach science camps. Entranced Publishing's website has been down for a couple of days, so I am unable to read your submission guidelines. I would be delighted to send you a synopsis, a few chapters or the full manuscript. Thank you. I look forward to hearing from you soon.

Sincerely,

Ana Blaze
What do you think?
If you have a query that worked and would like to share it with others, please feel free to email me at the address listed on the Contact Me page.