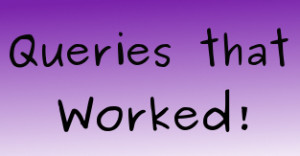 In keeping with both my Saturday feature and the A-Z Challenge, today's letter L stands for a fellow YAtopian bloggers and author, Lisa Burstein. She's kindly agreed to share the query that landed her an agent.
Just a quick reminded about this feature…
All these featured queries worked! Meaning they snagged the attention of an agent or editor. These books are now represented or published, or both.
These queries are not perfect. They don't have to be. This is to show aspiring authors the kind of query that works despite imperfections.
These authors aren't looking for critique on their queries since these books are already represented or published, but have kindly agreed to allow me to showcase these queries to help other authors currently playing the query game.
You are of course welcome to comment on all the queries!
Lisa's query:
Everyone thinks Amy Fleishman has an attitude problem. And why wouldn't she?

She's had to deal with a mother whose estimation of parenting could be a mental disorder, a father who cares more about her teeth than the rest of her, a face that she wishes she could order different parts for like her school yearbook was a menu, and a great uncle who also happens to be her gynecologist, and that was before she got arrested.

 It would have been bad enough if it hadn't happened on prom night. Pulled over with her best friends Lila and Cassie, after Lila lamented about losing their dates and being all dressed up with no place to go, the first thought in Amy's head was not that she had been caught, but that the fact she had been stood up for her prom would now be a part of the public record.

Thrown into a cell in her dress and heels and into a situation she never expected my 57,000 word-length YA fiction manuscript, Pretty Amy, takes us on Amy's unwelcome crossover from delinquent to defendant, from best friend to public enemy.

Walking downstairs the morning following her arrest, thankful to be home after being bailed out by her dutiful dentist father, Amy is looking forward to a cup of coffee and some quiet, but her life is no Folgers commercial. Amy finds her mother waiting for her at the kitchen table with more bad news. Being arrested is just the beginning. Now, she'll have to do something about it.
Required to get a job to pay for a lawyer aptly named Dick, who wishes he were a stand-up comedian, Amy applies for work at her local cigarette depository, convenient store Gas-N-Go. Managed by well-meaning, religious zealot Connor, she deals with his unwelcome sermons by tuning him out and comparing her life before and after the arrest. Before, immense and filled with possibilities, after small enough to fit into a Tupperware container like week old leftovers.

When Dick forces her to cut all contact with Cassie and Lila, go to voluntary community service and meet with therapist Daniel twice a week, who further implores her to prove to him why she isn't just like every other rebellious teenager in the world, Amy wonders if juvenile detention might be better.

That is until her arraignment, where being convicted becomes a tangible reality. Naively, Amy thinks there is no way she can spend a year waiting for freedom, if she can't last five minutes waiting for a latte.

But the possibility of being imprisoned becomes the least of her problems, when she is faced with making the toughest decision of her life, saving herself by turning on her best friends and sending them away, or standing by them and being convicted.

Reminiscent of "Youth in Revolt", Pretty Amy is the story of Amy Fleishman, struggling to believe she is a beautiful and deserving person, even though she has succeeded in teaching her pet parakeet to echo those words. An edgy, hilarious look at a prom night arrest and the girl left in its wake, Pretty Amy presents a fresh female voice in young adult fiction, describing drug use, self-esteem struggles, gastrointestinal problems, broken friendships and broken teeth with irreverence, cynicism and ultimately substance.

 I received my MFA in Fiction from the Inland Northwest Center for Writers at Eastern Washington University and was granted a year-long fellowship during my studies there as well as a summer fellowship from the Squaw Valley Community of Write. Thank you for your time and consideration. Please be in touch should you want to request the completed manuscript.

Sincerely,

Lisa Burstein
Pretty Amy has since been published by Entangled.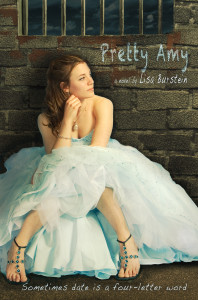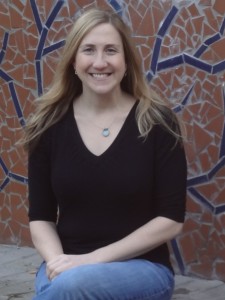 Lisa Burstein is a tea seller by day and a writer by night. She received her MFA in Creative Writing from the Inland Northwest Center for Writers at Eastern Washington University. She is the author of Pretty Amy, The Next Forever and Dear Cassie. As well as a contributor to the upcoming essay collection, Break These Rules: 35 YA Authors On Speaking Up, Standing Out, and Being Yourself. She lives in Portland, Oregon with her very patient husband, a neurotic dog and two cats.
And there you have it. What do you think?
If you have a query that worked and would like to share it with others, please feel free to email me at the address listed on the Contact Me page.