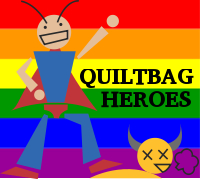 It's QUILTBAG HERO Wednesday here at Off the Page, a day celebrating QUILTBAG heroes and role models, a showcase of the amazing gay, lesbian, bi, trans*, queer/questioning, unisexed, intersexed and asexual people, real and fictional, who inspire us.
This week, something awesome showed up in my RSS feed from LGBTQ Nation that I couldn't wait to share with you for today's feature!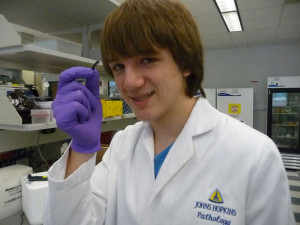 Meet Jack Andraka. He's 16, gay and has developed and patented an accurate and inexpensive cancer detection test. Inspired to develop this tool after a close friend died of pancreatic cancer, Jack taught himself what he needed to know thanks to free journals and articles on Google before developing a research plan. He contacted 200 universities requesting lab time. 199 denied his application. Thankfully, a senior researcher at Johns Hopkins School of Medicine said yes and helped Jack make history. By developing this cheap and easy pancreatic, ovarian and lung cancer detection test, Jack has already helped save lives. His continued dedication to cancer research just might make Jack one of the greatest scientists of his generation and definitely a hero in my book.
You can read the full article here.
What do you think of Jack? Who is your hero?