I'm participating in the Book Owl Word Search (BOWS) and I'm part
of the PURPLE team. To find out more about the Word Search and how to
play visit their website.
See if you can find my secret word and continue the search to the other
authors on my team and find their words as well.
My book featured in this word search is I Heart Robot, a book all about music, love, robots, and REVOLUTION!
What better way to talk about a book featuring two passionate musicians than through music? The other day on Twitter, I saw this tweet…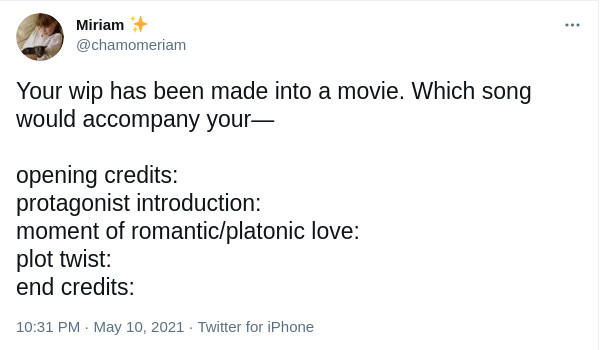 …and just knew I had to play! So here are my answers for if I Heart Robot were made into a film!
Opening credits: REVOLUTION by Extreme Music
Protagonist introduction: Scars by Boy Epic
Moment of romantic love: Battlefield by SVRCINA
Plot twist: Nuclear by Nik Ammar
End credits: Winner by Nuttin But Stringz
I also thought I'd give all you lovely people a little sneak peek at the cover art for my new YA novel coming out September 28. It's called By the Blood of Rowans and is all about rival families on a magical island, ritualistic murders, and the new kid caught up in the storm of ancient powers gone awry. You can enter the Raffelcopter below if you'd like to win an ebook ARC of By the Blood of Rowans.
Here's the sneak peak at the cover, but shhh! the official cover is only being revealed in July!
a Rafflecopter giveaway
Now head on over to Amy Bearce's blog to keep collecting all the words you need to win the grand prize for Team Purple!
***
Want to know about all things bookish? Join me on Patreon to be the first to find out about upcoming releases, cover reveals, posts about my writing process, and more exclusive content!
You can also get in touch with me on Twitter, Instagram or Facebook!
I love hearing from my readers.