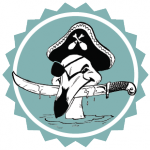 Later this week I'll be heading off to Åland where I'll be attending Archipelacon, a three day Science Fiction and Fantasy event. I'll be on some panels and I'll also be doing some readings, one from I Heart Robot and the other, an exclusive sneak-peek at Scardust!
If you're in Åland and want to hang out, here's where you can find me…
Friday June 26
15-16.00 Diversity in YA
Suzanne van Rooyen lets you know why diversity is important in young adult literature, tv and movies. She also makes recommendations on what you should be reading and watching.
18-19.00 LGBT in SF/F
It was standing room only at last year's Finncon, so we are doing it again, this time with added gay guy. The LGBT+ (Lesbian Gay Bi Trans+) panel takes us over the rainbow to see what is new and topical in queer SF&F. Where are we today, What way did we come, Where may we go? Come and join us on the way.
Saturday June 27
13-14.00 Music in SF/F
Many writers publish a playlist of music they listened to while writing, sometimes even in the book. What are the benefits of writing to music? What sort of music is suited? Does the music get you in the mood for the book, or is it just background? Our panel discuss their various musical tastes, and try not to come to blows over them.
Sunday June 28
16-17.00 Readings from I Heart Robot and Scardust