Wings of Nestor, Book III of the Solus series
Kiora needs answers. Who is the Shadow? Who is Jasmine? Are they connected? And even more pressing: how can she stop Shadow from using Kiora's dreams as a map to find them? They have escaped three times, but are living on borrowed time—and everybody knows it.
Her search for help will push her closer to Alcander, send her to the dragon mountain of Toopai, and straight back to Meros—where magic will finally return to the land of no magic. Answers will be uncovered and plans unearthed that have been waiting for thousands of years.
But with the Shadow's forces gathering, it looks like the land's path is hurtling towards one outcome: war with the Shadow and death to all rebels. Armed with knowledge and hope, Kiora is determined to change that path. But will fate allow it? Or will it deal her a hard lesson about following ones own destiny?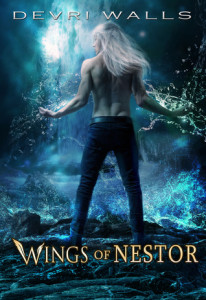 Writing a Series
by Devri Walls
How do I deal with the expectations of the final book in a series? This is what she asks me as I am biting my nails over here! Lol. You mean after I die of stress?
This series was originally slated to be a trilogy and has since been adjusted to a four book series. The fourth book, Wings of Lomay, has just been finished and I am currently in the middle of edits. Writing the final installment in this series was more difficult than I expected. I froze up for a solid week! Couldn't type a single word. And it was all because I was worried about what you, my amazing readers, were expecting.
I have written an epic fantasy series that has been full of twists and turns and massive battles. Each installment building to reach the finale, Wings of Lomay. This book needed to be better than it's previous books, the battles better, and the love more intense. But most of all it needs a satisfactory resolution with every open-end tied up into one neat little package. It's a lot to put in 90,000 words.
So, how did I go about accomplishing this? First, as I final edited book two, Wings of Tavea, and wrote book three, Wings of Nestor, I made notes of all the things I needed to ensure that I addressed before the series ended. The more books you have, the more complicated this gets. There are so many things that are easy to forget. Before I started writing Wings of Lomay I scanned this list to make sure all the items made it into the plot list. I don't want anyone closing the final book and saying, "Wait a minute! She never told me what happened with that!"
Then I did what I try to do in every book; move the story along in a natural way, without taking any shortcuts or the easy way out. I try to pull at your heartstrings and make it very real to you, the reader. I tried to give you battles that are some of the largest I have ever given you. And I tried to satisfactorily end this story. I say try because as I am editing my final piece in this series, I am still feeling an excessive amount of pressure, hoping that it will be well received. I think every author probably feels this way, but if there is one that doesn't, please send them my way so they can give me some lessons on relaxing.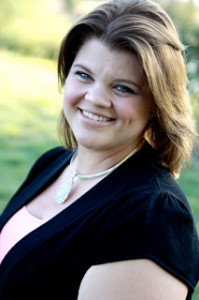 Devri Walls lives in Kuna Idaho with her husband and two kids. She has worked as a music teacher and currently, a preschool teacher. She majored in theater and her love of a story still drives her today. Thankfully, she has finally found an outlet for all the voices in her head. Her first novel, Wings of Arian, is available on Amazon, Barnes and Nobles and Apple. The second book in the Solus trilogy, Wings of Tavea is scheduled for release Nov 2012.
Author Website     Goodreads     Facebook    Twitter