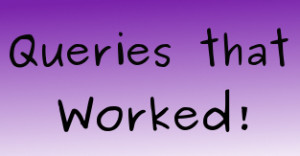 Today I'm pleased to welcome Melinda Dozier to Off the Page, sharing the query that landed her an agent.
Just a quick reminder about this feature…
All these featured queries worked! Meaning they snagged the attention of an agent or editor. These books are now represented or published, or both.
These queries are not perfect. They don't have to be. This is to show aspiring authors the kind of query that works despite imperfections.
These authors aren't looking for critique on their queries since these books are already represented or published, but have kindly agreed to allow me to showcase these queries to help other authors currently playing the query game.
You are of course welcome to comment on all the queries!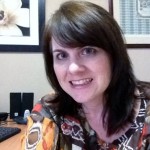 Reading romance has always been at the top of Melinda's favorite past times. After hectic days teaching English to middle school students, Melinda finds time to write in the evenings.  She lives in Guatemala, Central America with her husband, three boys and German Shepard.  She enjoys being the queen of her household and dreams of being pampered fully by her boys once they are grown. Melinda loves reading, reality t.v., traveling,  blogging and playing Words With Friends.
And now for the query…
Dear Ms. Christman:

After entering the Entranced Publishing pitch at the Romance University website, you asked for my full manuscript. Please find my original pitch below and the requested manuscript attached.

Thank you for this opportunity.

Title: Time Changes Everything
Word Count: 50,000
Line: Entranced Category
Category Trope: Friends to lovers

Description:
Amanda Larson has a new mantra: no interference – from a man or a bossy mother! That is until she meets up with her childhood crush, Jake Edwards, now a sexy big-shot lawyer in New York City. Jake enjoys the bachelor life and believes commitment is not in his blood, thanks to his dead-beat father. But, when Jake sees his little Mandy again, he realizes he might be wrong.

First 100 words:

Amanda's priority for the evening did not include a night of playing hide-and-touch boy toys with her friends. But, her roommate's birthday became a ritual over the years, so she couldn't back out.

Plus, she had some exciting news to share.

Taking a deep breath, she walked down the steps and into the newest after-work hotspot – Manahatta's Bar and Grill. Music rushed to her ears, and she wound her way around the web of bodies. As she passed the bar counter stacked with shot glasses and alcohol bottles, she saw her friend trying to shimmy herself into a booth at the back.

Laughing, she made her way to Chloe. "How can you squeeze into the booth with that tight skirt of yours?" She placed her purse on the seat and slid in.

Since I was a teenager, romance novels have been on my bookshelf. Although my day job is teaching English, my passion has been romance writing.  I am a member of RWA and Outreach International Romance Writers. Since 2005, I have participated in an online critique group and I actively blog about my writing adventures.

I look forward to hearing from you and thank you for your time and consideration.

Sincerely,

Melinda Dozier Hildebrand
What do you think?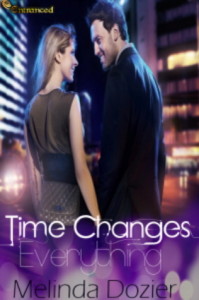 If you have a query that worked and would like to share it with others, please feel free to email me at the address listed on the Contact Me page.