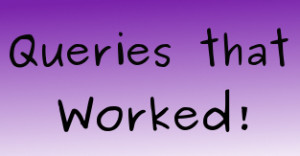 Today I'm pleased to welcome Ruth Lauren Steven to Off the Page, sharing the query that landed her an agent.
Just a quick reminder about this feature…
All these featured queries worked! Meaning they snagged the attention of an agent or editor. These books are now represented or published, or both.
These queries are not perfect. They don't have to be. This is to show aspiring authors the kind of query that works despite imperfections.
These authors aren't looking for critique on their queries since these books are already represented or published, but have kindly agreed to allow me to showcase these queries to help other authors currently playing the query game.
You are of course welcome to comment on all the queries!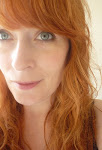 A former teacher with a degree in English, Ruth Lauren Steven now writes full-time. She lives in England with her husband and four children.
Twitter: @RuthLSteven     Blog     Facebook 
And now for the query…
Dear [Agent's name goes here],

WRITE YOUR NAME is a contemporary novel for young adults, complete at 60,000 words.

Sixteen year old Eve Tibauldt believes that she and her brother are the last people on Earth. Caleb's her teacher, friend, and a die-hard pain in the ass when it comes to protecting his sister. After he vanishes, Eve needs to find him or face life alone. So when a boy called Dylan appears in the forest devouring Eve's silent town, it isn't coincidence; he must know where Caleb is, and Eve's got a knife that's nearly as persuasive as her crossbow.

Dylan has reason to help Eve unearth information, but what they learn rates pretty highly on the list of things-Eve-doesn't-want-to-know. Eve's self-constructed world is crumbling, and the mental institution she lives in is showing through the cracks. Accepting that she's a nut-house inmate is one thing, but Eve's facing the fact that outside in the real world, her brother died and it just might be her fault.

Only her growing feelings for Dylan give Eve a reason to grasp her new-found clarity. He understands Eve, but she needs to know what landed him in the institution before she can trust him fully. When she finds out, Eve has a choice: return to the self-made world where she knows her brother still exists or live in a guilt-riddled reality with the boy she loves.
Fun fact: Ruth's agent requested the full seven minutes after receiving the query!
What do you think?
If you have a query that worked and would like to share it with others, please feel free to email me at the address listed on the Contact Me page.