It has been far too long since I last posted one of these. Sincerest apologies! Life got in the way and I dropped the ball on my weekly features. So without further ado, here's this week's QUILTBAG Hero!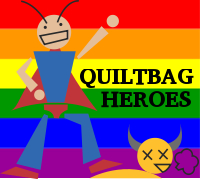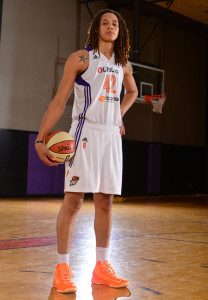 Standing 6 ft 8 inches, this week's hero is a force to be reckoned with. Brittney Griner (b. 1990) is an American professional basketball player currently shooting hoops for the Phoenix Mercury of the Women's National Basketball Association (WNBA). After playing college ball for Baylor University in Texas, Griner became the first NCAA basketball player ever to score 2,000 points and block 500 shots. It's no surprise then that in 2012, the three-time All-American was named AP Player of the Year and the Most Outstanding Player of the Final Four.
Despite her successes on the court, life hasn't always been so easy for this tall lesbian who officially acknowledged her sexuality in April 2013.  In the interview with SI.com, Griner revealed that she'd been bullied as a kid. In an interview with SI.com on April 17, 2013, Griner acknowledged that she is lesbian. "It was hard," she said. "Just being picked on for being different. Just being bigger, my sexuality, everything".
Given her childhood experiences, Griner is passionate about working with children, particularly with those organisation committed to addressing the issue of bullying and helping victims of bullying, particularly in the LGBT community.
An out and proud all-star athlete committed to helping the next generation triumph in the face of adversity, Brittney Griner is definitely an inspiration.
What do you think of Brittney Griner? Who is your hero?