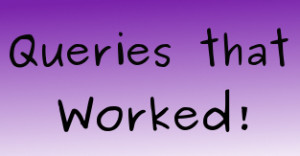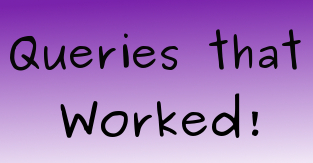 Today I'm pleased to welcome Nicole Camp to Off the Page, sharing the query that landed her a publishing deal.
Just a quick reminder about this feature…
All these featured queries worked! Meaning they snagged the attention of an agent or editor. These books are now represented or published, or both.
These queries are not perfect. They don't have to be. This is to show aspiring authors the kind of query that works despite imperfections.
These authors aren't looking for critique on their queries since these books are already represented or published, but have kindly agreed to allow me to showcase these queries to help other authors currently playing the query game.
You are of course welcome to comment on all the queries!
Nicole is a rabid writer, sometimes artist, and ice cream lover, living in Arizona with her family and two pets. She is always tirelessly working on her next book or writing project. When not writing, Nicole is exploring the world with amateur photography, randomly snapping pictures of people, places, and things around her.
And now the query for Shadow Born…
Eighteen year old Raffin has tried to stay hidden, tried to blend in on Earth and be normal, even though he's not completely human.

Now he's face to face with a man from his past and the truth. A truth right out of his nightmares.

Created for vengeance, his alien maker hellbent on destroying our world and dominating another, Raffin becomes aware of the fact that he was meant to end humanity.

Influenced by his Sire's memories, and caught up by the allure of power, Raffin struggles to remain true to himself.

Taken to a world away from his own, unlike any place he's ever known, a dark threat from his family's past emerges there.

Equally matched with the enemy, when only one will live, Raffin must win, or die trying. The fate of two worlds rests on him.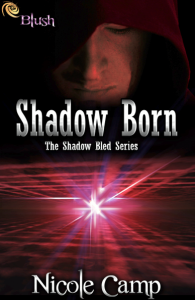 Shadow Born is due for release later this year from Entranced Publishing.
And there you have it. What do you think?
If you have a query that worked and would like to share it with others, please feel free to email me at the address listed on the Contact Me page.