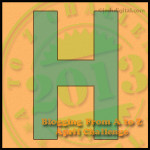 Today's letter in the A-Z Challenge is H. The Top Ten Tuesday topic this week from The Broke and the Bookish is
Top Ten Favorite Books I Read Before I Was A Blogger
Since I used to read predominantly fantasy, I thought I'd list my top ten favourite reads featuring a heroic protagonist. In no particular order, here they are…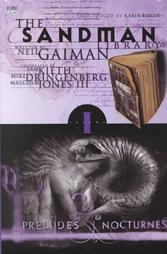 A complete series of graphic novels, I started collecting these volumes when I was a teenager. They remain my all time favourite stories, weaving together fantasy and myth, science fiction and horror with a generous dollop of dark humour as only Neil Gaiman can. Morpheus, Dream of the Endless, is an anti-hero of sorts and if I could be any fictional character for a day, I'd be him.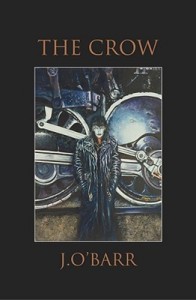 Another graphic novel, this one written and illustrated by James O'Barr. I fell in love with Eric Draven when I was 12 and watched The Crow – the movie adaptation – for the first time. Another anti-hero, Eric Draven is broken – literally – and yet never stops fighting for justice and for the girl he loves.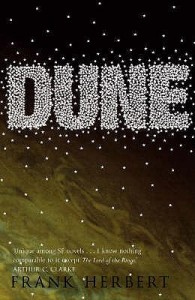 This science fiction classic needs no introduction. Paul Atreides is an amazing character, layered and nuanced in ways that are only fully explored later on in the series. I think it was reading this book that started my love affair with science fiction.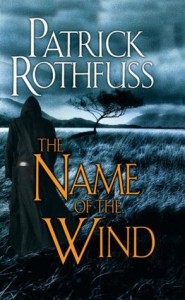 One of the best fantasy novels I have ever read. Kvothe is a reluctant hero who has to overcome serious adversity to make something extraordinary of his life. I also love this book for the attention paid to cultures and languages, magic systems and traditions. And the prose is beautiful!
Reading this book when I was 11 resulted in my very first attempt at a novel. It was really just fan fiction but it was a start. Lyra was everything I wanted to be: a brave girl who could take on the boys, who had an animal familiar/soul/companion and who wasn't afraid of riding polar bears. She will forever remain one of my all time favourite heroines.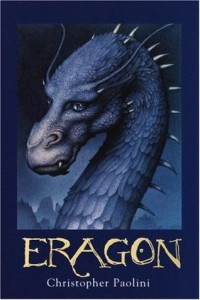 I'm just a sucker for dragons, especially ones like Saphira who are kind hearted but fiercely stoic. Eragon is another unlikely hero who rises to the challenge, overcoming adversity to ultimately triumph. I loved how proactive he was in determining his destiny.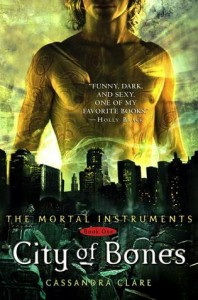 One of the first YA books I ever read, I loved the dynamic cast and the dichotomous world. I also appreciated Clary – similar to Lyra – and how she didn't just shrivel up and die when her life got turned upside down. Also, Jace. Need I say more? (Cannot wait to see this movie!!)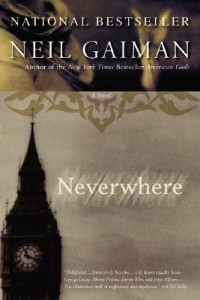 Gaiman is my all time favourite author and after The Sandman, Neverwhere is my next favourite of his works. Parallel realms, a seemingly ordinary guy taking on some seriously badass villains and a whole host of weird and wonderful creatures – this book is just awesome, and is even better in graphic novel format.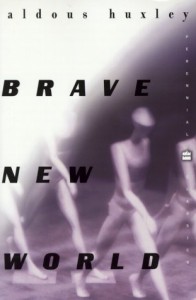 This book blew my teenage mind. Bernard Marx is a different kind of hero but a hero none the less for recognising the societal yoke and wanting to break free at any cost.
And last but most definitely not least…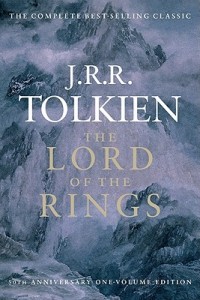 I devoured this tome in 10 days at the age of 13, right before the first movie was scheduled for release. I'd loved The Hobbit as a kid, but Lord of the Rings was just an entirely different level of epic. There are so many heroes and heroines in this novel: Aragorn, Legolas, Eowyn, Eomir, Faramir, Boromir, Gandalf, Gimli, Frodo, Merry, Pippin and the multitude of others who fought against evil despite the odds. My favourite of these heroes, however, is Samwise Gamgee. It was only because of his unfailing loyalty and love, that Frodo ever got to Mordor, and that Middle Earth was ultimately saved from Sauron's forces.
That's it. My top ten favourite heroic novels I read before I started blogging back in 2010.
Who are your favourite heroes/heroines?