In keeping with the A-Z Challenge, G is for getting to know characters better.
Today I'm pleased to welcome Rachel Kall and her main characters to Off the Page. Alex and Pedro, stars of Rachel's new book Legally Undercover, kindly answered a few questions, giving readers the chance to get to know them better.
But first a little bit more about the author, Rachel Kall.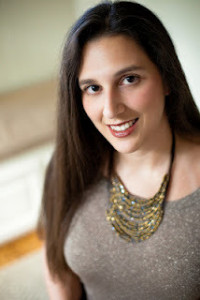 Rachel Kall writes romantic suspense. She enjoys writing spicy and suspenseful stories to keep readers guessing. She's a lawyer by day and passionate about writing. Her favorite genres are romantic suspense and contemporary romance, but she's always open to an amazing story in any genre. Rachel is a member of Romance Writers of America, KOD, and Georgia Romance Writers. She loves animals and is active in animal rescue. She enjoys adding loveable pets to her stories. She lives in Georgia with her husband and five furkids—two dogs and three cats.
Twitter    Facebook    Goodreads    Pinterest
And now it's time to meet Alex and Pedro…
Alex Popov (Heroine)
Pedro Martín (Hero)
What single thing or goal do you want most in life?
Alex: To make partner at Black & Ryan
Pedro: To protect my family
What do you fear most?
Alex: Failure.
Pedro: Losing the people I care most about.
Are you presently in love, or do you hope to find someone special?
Alex: I'm not in love. My job is very demanding and my track record with men is awful. My last boyfriend cheated on me. So I'm focusing on my career.
Pedro: No. Maybe one day I will find someone, but I'm not looking right now. There are too many complications and dangers in my life.
Sum up your life in the last few weeks in 150 words or less.
Alex: Work, work, work. I don't have time for much else.
Pedro: Trying to figure out a way to help my sick niece. Unfortunately to do so, I've had to make some tough decisions.
If you could change one thing of your past would you? If so, what would it be and why?
Alex: I would want to know why my father abandoned me. We had such a great relationship when I was young. I'd like some answers.
Pedro: I would've never gotten involved with Rodrigues Capital.
If you could be any animal, what would you be and why?
Alex: It would have to be a cat. I see how my cat Mr. Leo lives and I think—that's the life!
Pedro: A lion. They are strong, brave, and fiercely loyal.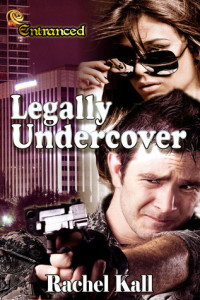 Attorney Alex Popov's dream of partnership is put to the test when she's pulled into a top-secret investigation involving arms dealers and one of her clients, Rodrigues Capital. The only good part about her association with the secretive organization is her client contact, Pedro Martín. She's drawn to him, but he's hiding something.
When Jacob shows up as a new attorney at Alex's firm, it's clear Pedro isn't the only one with secrets. As Alex tries to determine Jacob's true identity, she's drawn closer to Pedro and deeper into the mystery of Rodrigues Capital and its shadowy networks.
Everyone has an agenda. In a world of lies, where no one is what they seem, Alex puts everything — even her dreams of partnership — on the line for love. 

http://www.youtube.com/watch?v=4DH37KQKgFc