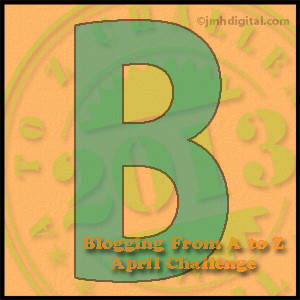 Today's A-Z April blogging challenge letter is B, which ties in rather nicely with the Top Ten Tuesday theme for today:
 Top Ten Characters I Would Crush On If I Were Also A Fictional Character
Here are my top ten book crushes in no particular order. Some might be a bit strange, but these are all characters for whom I felt a considerable amount of emotion and hated to leave when the book came to an end.
Sean Kendrick from The Scorpio Races.
Karou from Daughter of Smoke and Bone.
Zero from Vampire Knight.
Chon from Savages.
Kiba from Wolf's Rain.
Thorvald from Foxmask.
Blue from The Raven Boys.
And finally the one character I find myself completely crushing over at the moment, a character who can do no wrong and who I just want to see succeed, lay waste to her enemies and sit on the iron throne is Daenerys Targaryen from Game of Thrones. She is the ultimate heroine and I cannot wait for her to reach Westeros and put the Lannisters in the ground!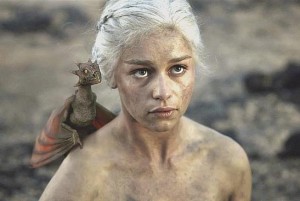 Who are your book crushes?