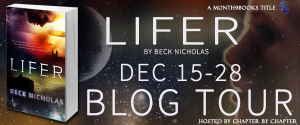 Today I'm delighted to welcome fellow Month9Books author Beck Nichols to Off the Page to chat about her writing process and her new book, Lifer!
Take it away Beck…
Thanks for having me here today to talk about the inspiration and process involved in writing Lifer.
I've always loved science fiction. It combines my love of books and science in one happy (or really unhappy but still fun to read) place. I studied laser chemistry at university and writing sci-fi allows me to twist and play with some of the concepts I researched.
Lifer is two stories in one and they each came about in different ways. Asher is a servant on a spaceship and her story was inspired by Australia's convict past. I wondered how such a system might work to help provide the people to do the crappy work on a generation ship. Thus Asher's ancestors were born. I thought the period where landing and freedom be full of tension and a fertile place to breed rebellion from those servants.
Blank's inspiration is a little different in that he literally appeared in my mind, naked, walking through a specially preserved garden. I had to work out where he'd come from and why he was there and his story grew from there.
The process of writing the two stories involved lots of work on the characters before I began. I couldn't start until I knew what made each of them who they are. I needed their goals and motivations and their biggest secrets and deepest fears.
I utilized many post-its and notebooks to keep the two stories straight and wrote details as they came to me but both stories were written close to linearly. Trusted readers helped me knock the stories into the shape I wanted. Then the wonderful teams at my agents and publishers helped even more.
Thanks for having me here and I hope I've shown a little of how the story of Lifer came to be from idea to on the bookshelf.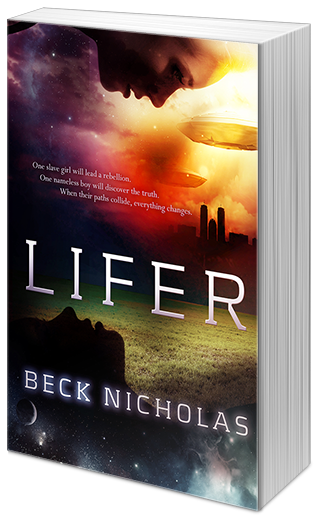 Asher is a Lifer, a slave aboard the spaceship Pelican. A member of the lowest rung of society, she must serve the ship's Officials and Astronauts as punishment for her grandparents' crimes back on Earth. The one thing that made life bearable was her illicit relationship with Samuai, a Fishie boy, but he died alongside her brother in a freak training accident.
Still grieving for the loss of her loved ones, Asher is summoned to the upper levels to wait on Lady, the head Official's wife and Samuai's mother. It is the perfect opportunity to gather intel for the Lifer's brewing rebellion. There's just one problem—the last girl who went to the upper levels never came back.
On the other side of the universe, an alien attack has left Earth in shambles and a group called The Company has taken control. Blank wakes up in a pond completely naked and with no memory, not even his real name. So when a hot girl named Megs invites him to a black-market gaming warehouse where winning means information, he doesn't think twice about playing. But sometimes the past is better left buried.
As Asher and Blank's worlds collide, the truth comes out—everyone has been lied to. Bourne Identity meets Under the Never Sky in this intergalactic tale of love and deception from debut novelist Beck Nicholas.
Amazon | Barnes & Noble | Kobo | Chapters Indigo! | IndieBound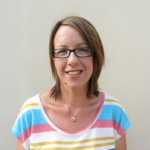 About the Author
I always wanted to write.  I've worked as a lab assistant, a pizza delivery driver and a high school teacher but I always pursued my first dream of creating stories. Now, I live with my family near Adelaide, halfway between the city and the sea, and am lucky to spend my days (and nights) writing young adult fiction.
Connect with the Author:  Website | Twitter | Facebook | Pinterest