Welcome to YA Scavenger Hunt! This bi-annual event was first organized by author Colleen Houck as a way to give readers a chance to gain access to exclusive bonus material from their favorite authors…and a chance to win some awesome prizes! At this hunt, you not only get access to exclusive content from each author, you also get a clue for the hunt. Add up the clues, and you can enter for our prize–one lucky winner will receive one signed book from each author on the hunt in my team! But play fast: this contest (and all the exclusive bonus material) will only be online for 72 hours!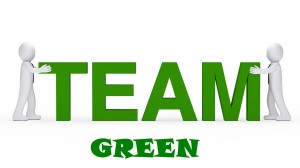 Go to the YA Scavenger Hunt page to find out all about the hunt. There are SIX contests going on simultaneously, and you can enter one or all! I am a part of the GREEN TEAM–but there is also a red team, a gold team, an orange team, a blue team, and an indie team for a chance to win a whole different set of signed books!
If you'd like to find out more about the hunt, see links to all the authors participating, and see the full list of prizes up for grabs, go to the YA Scavenger Hunt page.
SCAVENGER HUNT PUZZLE
Directions: Below, you'll notice that I've listed my favorite number. Collect the favorite numbers of all the authors on the blue team, and then add them up (don't worry, you can use a calculator!).
Entry Form: Once you've added up all the numbers, make sure you fill out the form here to officially qualify for the grand prize. Only entries that have the correct number will qualify.
Rules: Open internationally, anyone below the age of 18 should have a parent or guardian's permission to enter. To be eligible for the grand prize, you must submit the completed entry form by DATE, at noon Pacific Time. Entries sent without the correct number or without contact information will not be considered.
SCAVENGER HUNT POST
Today, I am hosting Lawrence Tabak on my website for the YA Scavenger Hunt!
Lawrence Tabak started out on Candy Land but soon hit the harder stuff (Pong, Tron, SimAnt). His first job was playing knock hockey with ten-year-olds as a playground supervisor in Dubuque, Iowa. He graduated to jobs in pizza assembly and door-to-door solicitation before settling into a series of tennis jobs in Iowa, California, New Jersey and Kansas. His writing has appeared in numerous national magazines and journals including Fast Company, Salon.com and The Atlantic Monthly. He and his wife have raised two game-obsessed boys, mostly in Wisconsin. Among their accomplishments are stints on the pro-gaming squads of SK Gaming and Fnatic.
Find out more information by checking out the author website or find more about the author's book here!
EXCLUSIVE CONTENT
Fifteen-year-old math prodigy Seth Gordon knows exactly what he wants to do with his life: play video games. Every spare minute is devoted to honing his skills at Starfare, the world's most popular computer game. His goal: South Korea, where the top pros are rich and famous. But the best player strain all day, while Seth has school and a job and divorced parents who agree on only one thing: "Get off that damn computer!" Plus there's a new distraction named Hannah, an aspiring photographer who actually seems to understand his obsession. While Seth mopes about his tournament results and mixed signals from Hannah, Team Anaconda, one of the leading Korean pro squads, sees something special. Before he knows it, it's goodbye Kansas, and hello to the strange new world of Korea.
An Interview with Lawrence Tabak, author of IN REAL LIFE
First, the basics. What is your book about, when and how is it available?
In Real Life is the story of a 15-year-old computer gaming prodigy from Kansas and his quest for fame and fortune. Along the way he finds, and loses, his first real love as the invitation to join a pro-gaming team in South Korea is just too tempting to pass up. The book releases November 11, 2014 from Tuttle and will be available in bookstores around the country, including Barnes & Noble, and online from Indie Bound and the other major retailers.
Where are you from? Currently reside?
I spent my childhood in Dubuque, Iowa and have since lived on both coasts before settling down not far from my roots here in Madison, Wisconsin.
What college did you attend and what was your major?
I attended Northwestern University for two years before transferring to the University of Iowa to focus on writing. I graduated with degrees in English and General Science and while hanging around Iowa City picked up a MA in English as well. That's where I stumbled on my first video game – Pong.
Was writing something you've always dreamed of doing or was it something you fell into?
While always an avid reader I don't remember spending any time at all as a child dreaming of becoming a writer. I'm not sure I even considered how books got made – I certainly never actually met an author. As I got older I had wonderful teachers who were encouraging, starting in high school and then in college, when I started writing more seriously. I began writing and selling nonfiction while still in college and even though I had sold a couple of short stories, stayed the nonfiction focus for many years. Over the years I've published hundreds of magazine features and essays, including stories in the in-flight magazines for American and United, Fast Company, Salon.com and The Atlantic Monthly. Only when my own kids were teenagers did I return to writing fiction.
What is your background as far as gaming goes?
What did the sort of kids who are attracted to computer gaming do before computers? We played board games. We were particularly enamored with the strategy games from Avalon Hill, like D-Day, which had many of the same elements of today's computer strategy games. Since my kids were fascinated by computer games as soon as they became available, I joined their experience, playing games like Lemmings and SimAnt with them. As they graduated into the more complex modern games, I became more of a spectator than participant.
Was the majority of the pro gaming experience mainly from what your sons went through or did you seek out other sources as well?
With serious gamers right in my house I didn't have to go far to get a sense of the scene. However, my background in nonfiction and feature writing made it a natural to do as much research as possible. As part of this process I had some extensive interviews with some older, more advanced gamers, since I began composing In Real Life years before my son was at the pro level.
You have a son who has some pro-gaming experience. Can you tell us about that?
My older son Josh is the one with professional gaming experience. He really ramped up his gaming in his senior year of college. He was only one course short of graduation in his second semester and found time to rise to top of the Heroes of Newerth competitive scene. That resulted in an invitation to join the SKgaming HON team. Like a number of prominent Dota2 players, he rotated onto a team that was named Josh Tabak Dota for a short while before being invited to become the first fNatic NA Dota2 squad. He was already working at Twitch by this time and found it impossible to do both well. He's currently a Product Manager with Twitch, soon to be a part of Amazon.
What were some of the challenges/obstacles you had as a parent of pro gamers?
While it wasn't so much the pro side of the gaming that was an issue, I think seeking balance is an issue for many kids with obsessive interests or pursuits, whether it be gymnastics or chess or anime. As a writer I was very much concerned that my two boys find time to learn to enjoy the deep pleasures of reading. My wife and I are also very active physically and wanted the boys to have a similar outlet. Both were competitive tennis players who played high school varsity.
Did you travel a lot with your sons or were they like Seth mainly on their own?
Both of my sons were very much involved in Magic the Gathering and we've taken them to tournaments all over the country. At the time Magic had a national junior championship with a highly competitive qualifying structure. We ended up traveling to the national championships in Orlando, San Diego and Kansas City. Since then we've arranged at least one family reunion around a Magic Pro Tour event, where both of my sons participated. So we've been supportive of their interests and pursuits.
How much traveling outside the U.S. have you done? Where?
I'm not much of a world traveler although I've done a tour of Israel and have made a more visit to London and Paris. I did a lot of research for the Korean section of the book and had the kind assistance of two Korean natives along the way.
How can I learn more about In Real Life?
You can visit my website atwww.lawrencetabak.com and search Google for new articles and posts. For instance, I recently did another interview atwww.technologytell.com.
And don't forget to enter the contest for a chance to win a ton of signed books by me, hosted author's name, and more! To enter, you need to know that my favorite number is: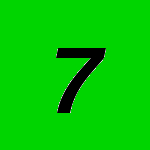 Add up all the favorite numbers of the authors on the green team and you'll have the secret code to enter for the grand prize!
CONTINUE THE HUNT
To keep going on your quest for the hunt, you need to check out the next author – Mary E. Pearson