Last week's blog post was all about the in-person author event I did at Wits University with CtrlAltGender and Hay House South Africa. This week I want to talk about my other in-person author event, this time back at my old high school.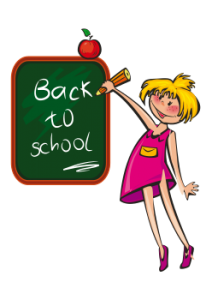 I went to a private, Catholic, all-girls high school. For those who know me as a tattooed pagan with a penchant for heavy metal, might find it hard to imagine me fitting in at such a school. And they'd be right. High school was tricky for all sorts of reasons, not least of all because I had Marilyn Manson and Sean Brennan all over my books. I didn't really fit in and seriously considered leaving for a more secular institution. One thing made me stay though: music. My high school had a fantastic music department and music was my life, so for better or worse, I chose to put my music above all else and stuck with the uniforms and hymn books.
Despite the obvious juxtaposition between who I was outside of school hours and in the classroom, I actually enjoyed school, most definitely because I was lucky to have some truly awesome teachers who made school bearable thanks to the wonderful hours I spent in music, English, Afrikaans and even science classes. My high school experiences were what largely inspired my novel, The Other Me, so I was of course delighted – and terrified – to be invited back ten years after matriculating to give a talk to almost 400 teenage girls.
This talk – unlike the one I gave at Wits – was all about creativity, how to nurture ideas and hopefully turn them into art. I wasn't sure I was even qualified to give such a talk, but I was going to give it my best shot. Armed with hundreds of bookmarks, postcards and a few autograph cards, I stood before a sea of teenagers – most clad in onesies for a 'pyjama day' – and proceeded to talk about creativity as I've experienced it, from the first faint flickerings of an idea to the finished, published product of a novel.
I could not have anticipated their response. Not only did they engage with me during the talk, but they rather reluctantly left the hall at the end of the talk having asked a bunch of questions – insightful, intelligent questions that really made me think! Teenagers never cease to astound me. But then the truly magical thing happened. I mentioned I had autograph cards – a postcard with my cover and space for customized message beside it – and a line formed. For a good twenty minutes after the talk I was signing autographs and having my photo taken until I ran out of cards. These girls actually wanted to take photos with me! 0.o It was my first tiny taste of something like celebrity and I was just in awe. I was even more awestruck when girls and teachers continued coming up to me to say how my talk had been inspiring. Me? Inspiring? I was flabbergasted.
The thing is, I didn't set out with an agenda. I had no intention to inspire. I simply wanted to share some of my own experiences while navigating the creative landscape. The fact that this was inspiring to others taught me several very important lessons as an author, and as a human being:
1) Honesty is the best policy. Speaking from the heart with candor has the ability to reach others and touch others in a way that no rehearsed rhetoric ever can.
2) A personal story – no matter how insignificant it might seem to you – can inspire others. The fact that a student who went to their high school had gone on to publish three books was a huge validation of their efforts. So many girls said, "if you can do it, maybe I can too."
3) Don't undervalue your own worth. As a self-deprecating person in general, I often struggle with this one. It's also easy to discount our successes because we're constantly looking forward, striving for the bigger, better thing, that we often forget to take the time to celebrate the achievements of the now.
4) You can never have too much swag. Rather end up taking leftovers home with you than end up running out of swag at the event!
Going back to high school even if only for a few hours was a fantastic experience and taught me so much. Being amongst those girls, talking to them and finding out what they were passionate about and how they preferred to create – be it drawing, writing, drama etc. – was an education unto itself and is an experience I will always cherish.
Have you attended any school reunions or done any school visits? What was your experience like?