This time last week I was soaking up the mid-winter South African sunshine while it was snowing on mid-summer in Finland. Needless to say, I'm extremely grateful Jo'burg weather was so mild and that I got a slice of unexpected 'summer'. Aside from getting a tan, I was primarily in South Africa to visit family and friends, but also to do a bit of book promo. Despite my initial reservations, the two talks I gave couldn't have been more successful! 
In-person author events can be extremely scary. Luckily, I have had some experience prior to giving the talks in South Africa. In the past year in Finland, I have given two talks about diversity in YA – one at a book shop, the other at a library – and a third talk about being a South African author in Finland. While the third talk had the potential to get very personal, I kept the topic at arm's length and managed to talk about my love-hate relationship with the country of my birth without getting into too much detail. I knew that wasn't going to fly for at least one of the talks in South Africa, which is why I was simultaneously excited and crippled by terror.
Thanks to my amazing publicist at Hay House South Africa, I was invited to speak at the weekly CtrlAltGender meeting at Wits University. CtrlAltGender is a trans* activism group and support community. It was a huge privilege being invited to talk about my book The Other Me at their meeting. Right up until the moment their intrepid leader Germaine de Larch introduced me and handed over the reins, I still wasn't sure what I was going to say. Was I going to be the professional persona or was I going to be my authentic self? The question hung over my head like a giant guillotine, until I realized that I didn't have to choose either, or. I could be both professional and authentic – the two are not, in fact, mutually exclusive – although it took a fair amount of courage to assimilate the two on the night.
The talk that followed wasn't a lecture about a book so much as a confession about self. For a good long while I've felt weird in my own skin, I've felt other and undefined, and not a little lost. It's easy admitting these things to strangers on the Internet, but standing up in front of friends at the Wits talk was a new kind of terrifying. Inspired by my characters, however, I took a huge leap of faith and claimed my identity. It wasn't so much 'coming out' as allowing myself to be and that felt great. I'm deliberately avoiding labels here because I don't like labels and still don't feel I fit any one in particular, but for the sake of easy understanding, I'd say I most strongly identify as genderqueer.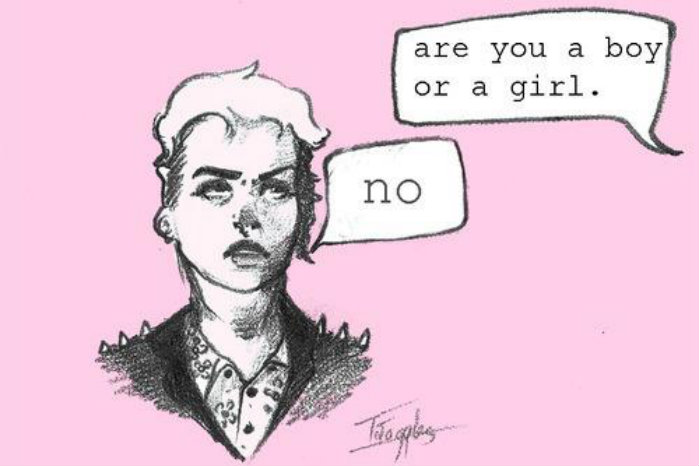 So there I was supposedly promoting my book and instead I was pouring out my heart and soul, and it was the most amazing experience. The warmth radiating from the people in that lecture hall was palpable. It was surreal and beyond comforting being able to connect with those souls with whom I shared so many common experiences. It was, without question, one of the best and, possibly, most important nights of my life, and I cannot thank all the people who were there enough for giving me that opportunity.
Next week I'll tell you all about the second talk I gave at my old high school, which was equally awesome but for completely different reasons.
Have you had any amazing in-person author/reader encounters?