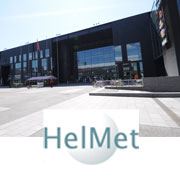 It's my first official library event and it's happening tomorrow at Sello Library in Espoo. Not sure how many of you will be able to attend considering Espoo is the neighbouring city of the Finnish capital Helsinki, but if anyone in the Helsinki region feels like stopping by at 17.00 tomorrow, please do! I'll be giving away autographed copies of Obscura Burning and The Other Me while discussing diversity in young adult fiction.
You can find out more at the HelMet pages here or check out the event on Facebook.
Hope to see you there!