Today I'm pleased to welcome author Chanel Cleeton to Off the Page chatting about New Year's resolutions for writers.
Five New Year's Resolutions for Writers
By Chanel Cleeton
I love the start of a new year. It's a chance to wipe the slate clean and to commit to new goals and promises. Here are my five resolutions as a writer that I think can help everyone on their writing journey!
Read More.
I read almost every day, but even then, I always feel like I could read more. Being an avid reader makes me a better writer. It helps me remember why I write and it inspires me when I feel stuck. Reading is the ultimate opportunity to travel or have an adventure without leaving the comfort of your home. Books are magic, and in 2014 I resolve to read more. I'm doing the Goodreads Reading Challenge to track how many books I've read. Check it out!
Be Bold.
This is a big one for me. I firmly believe that "playing it safe" is death for a writer. We're probably all guilty of it—I know I am! Sometimes "playing it safe" means being afraid to use a certain word or write a character that's different from you or writing in a genre you've never tried before. But if you think of your favorite books, I bet those are the books that take chances. This year I'm pushing myself to be bolder in my writing and to take chances I may have previously been afraid to take.
Learn Something New.
I'm the epitome of "who moved my cheese." I hate change. I resisted getting a Mac because I've always been a PC person, didn't want to try Scrivener…you get the picture. Last year, though, my husband pushed me to get a Mac and it has been such a huge blessing as a writer and I discovered Scrivener which I now LOVE…so yeah, sometimes change is good. It's easy to get stuck in a rut or get comfortable, but as writers we should always challenge ourselves to think outside the box. So this year I'm pushing myself to learn something new and find ways to make my writing easier and to better manage my career.
Support Other Writers.
Honestly, I don't think I've ever met a group as friendly as the writing community. I've met so many incredible people and have learned so much from these friendships. This can be a really lonely job—most of us write from home, by ourselves. But having writing friends who understand what it's like makes all the difference. So this year I'm going to make sure I'm helping other writers—retweeting, featuring them on my blog, listening when they need to vent. This industry is all about personal relationships and we all benefit so much from helping each other.
Keep Your Eye on the Prize.
It's all about the books. Not Twitter followers, or sales rankings, or PM deal announcements, or reviews. It can be hard to remember that at times, but it's the MOST important thing to remember. We write because we love books and at the end of the day, the story is what matters. This year I'm going to focus on the writing and on the stories I craft. When things get hectic or rough, I'm going to go back to the basics and remember why I do this and why it truly is the greatest job in the world.
Happy writing and wishing you all the best for 2014!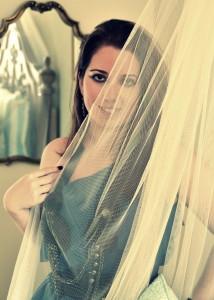 Originally a Florida girl, at seventeen Chanel moved to London to attend an international university. In the four years that followed, she received her bachelor's and master's degrees, learned how to dance, travelled through Europe, and made lifelong friendships. Chanel fell in love with London and planned to stay there forever. But fate intervened on a Caribbean cruise, when an American fighter pilot with smooth dance moves, swept her off her feet.
Now, a happily ever after later, Chanel is living her next adventure in South Korea. An avid reader and hopeless romantic, she is happiest curled up with a book. She has a weakness for handbags, puppy cuddles, and her fighter pilot husband. Harlequin (HQN) will release Chanel's New Adult debut, I SEE LONDON, on February 3, 2014, followed by a sequel, LONDON FALLING, later in the year.
Website      Facebook     Twitter    Goodreads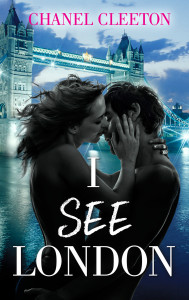 Maggie Carpenter is ready for a change— and to leave her ordinary life in South Carolina behind. But when she accepts a scholarship to the International School in London, a university attended by the privileged offspring of diplomats and world leaders, Maggie might get more than she bargained for.
When Maggie meets Hugh, a twentysomething British guy, she finds herself living the life she always wanted. Suddenly she's riding around the city in a Ferrari, wearing borrowed designer clothes and going to the hottest clubs. The only problem? Another guy, the one she can't seem to keep her hands off of.
Half French, half Lebanese, and ridiculously wealthy, Samir Khouri has made it clear he doesn't do relationships. He's the opposite of everything Maggie thought she wanted…and he's everything she can't resist. Torn between her dream guy and the boy haunting her dreams, Maggie has to fight for her own happy ending. In a city like London, you never know where you stand, and everything can change in the blink of an eye.
This is a New Adult romance recommended for readers 17 and up.