Destiny Clark, a young Mormon girl living in Tennessee, is wildly infatuated with Isaac Robinson, the headmaster's son at her Baptist high school. When they're cast together in the school's production of Les Misérables, Destiny is horrified to find that she has to be publicly humiliated by acting out her true feelings of rejection onstage.
As their rehearsals begin, Destiny realizes the unimaginable: Isaac has developed deep feelings for her despite their religious differences and the fact that he has a girlfriend.
But will they be able to find their place amongst the backbiters of their ultra-conservative world?
Weaving around Destiny and Isaac's alternating viewpoints, Destiny is the first book in a series inspired by the characters of Les Misérables and explores heartbreak, self-discovery, intolerance, and love.
You can add Destiny to your to-read list on Goodreads!
Cindy's Top Ten Heroes/Heroines:
1. Celaena Sardothien from Throne of Glass by Sarah J. Maas
2. Harry Crewe from The Blue Sword by Robin McKinley
3. Elizabeth Bennett from Pride and Prejudice
4. Harry Potter
5.  Garion from the Belgariad series by David Eddings
6. Jason Walker from the Beyonders Series by Brandon Mull
7. Eragon from the Inheritance Cycle by Christopher Paolini
8. Kelsey Hayes from The Tiger Saga by Colleen Houck
9. Katniss Everdeen from the Hunger Games by Suzanne Collins
10. Beatrice Prior from Divergent by Veronica Roth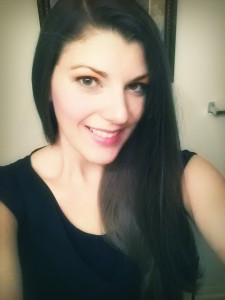 Wife. Mother. Writer. Cindy Ray Hale lives in Murfreesboro, Tennessee with her husband and four children. In addition to being a writer, she's an avid reader and a social media junkie. She starts her morning by writing with a freshly-blended berry spinach smoothie next to her. She's obsessed with Les Misérables, playing the piano, and stalking up-and-coming musicians on YouTube. Destiny is her first book and will be available for purchase November 2013.