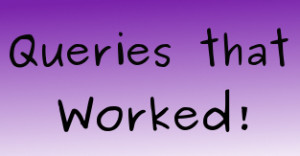 Today I'm pleased to welcome ED Martin to Off the Page, sharing the query that landed her a publishing deal.
Just a quick reminder about this feature…
All these featured queries worked! Meaning they snagged the attention of an agent or editor. These books are now represented or published, or both.
These queries are not perfect. They don't have to be. This is to show aspiring authors the kind of query that works despite imperfections.
These authors aren't looking for critique on their queries since these books are already represented or published, but have kindly agreed to allow me to showcase these queries to help other authors currently playing the query game.
You are of course welcome to comment on all the queries!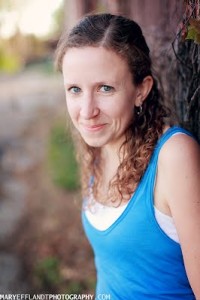 ED Martin is a writer with a knack for finding new jobs in new places. Born and raised in Illinois, her past incarnations have included bookstore barista in Indiana, college student in southern France, statistician in North Carolina, economic development analyst in North Dakota, and high school teacher in Iowa. She draws on her experiences to tell the stories of those around her, with a generous heaping of "what if" thrown in.
She currently lives in Illinois where she job hops while working on her novels.
Twitter     Facebook    Website/blog     Google+
And now for the query…
Dear Evolved Publishing editors,

I've followed the publishing career of one of your authors, Emlyn Chand, and based on her experience with you I'd like to submit my contemporary women's fiction novel, The Lone Wolf.

When her husband David's infidelities are revealed, shattering the perfect life Kasey Sanford thought they'd created together, it's a wake-up call that she's lost herself along the way.  She demands that David move with her to a new town, to a fresh start for their life together.

Kasey loves the freedom of reinventing herself, including her new friendship with police officer and soldier Andrew Adams.  Andrew is handsome and charming, and his interest in Kasey awakens feelings she'd rather have for her husband, who pushes her further away with each of his alcohol-fueled outbursts.  Intent on preserving her marriage for the sake of her young daughter, and with no one else to confide in, Kasey turns to Andrew for support.

But Andrew's own life is falling apart as he's put on standby for another deployment, triggering painful memories he'd rather ignore.  He'll do anything to forget the soldiers who didn't return home with him, his stillborn son, and all those he's disappointed, including God.

As their relationship grows, Kasey must decide if she will repair her marriage and remain with the man she's always loved, or if she will give up everything she holds dear to save the soul of a man she barely knows, a man who fights her at every step, a man desperate to regain his faith in God, in humanity, and in himself.

The Lone Wolf is a 100,000 word contemporary women's fiction novel that examines the emotions facing veterans with PTSD.  A chapter has already been published as a stand-alone short story, in the winter 2012 edition of Shadow Road Quarterly.

I'm can be found at most social media websites around the internet:
Twitter: @EDMartin_writer
Facebook: https://www.facebook.com/EDMartinWriter
Website/blog: http://www.edmartinwriter.com/
Google+: https://plus.google.com/u/0/115717033588843062702/
My short stories have appeared in nearly two dozen print and online publications, including The Indiana Horror Anthology 2011, Eunoia Review, and Free Flash Fiction's best-of anthology, The Flashing Type: Volume I.

Thank you for your consideration.

Sincerely,
ED Martin
The Lone Wolf is due for release December 2, 2013.
So what do you think? 
If you have a query that worked and would like to share it with others, please feel free to email me at the address listed on the Contact Me page.