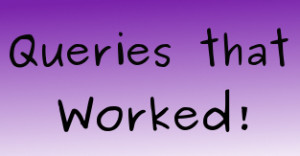 Today I'm pleased to welcome Richard Pearson to Off the Page, sharing the query that landed him an agent.
Just a quick reminder about this feature…
All these featured queries worked! Meaning they snagged the attention of an agent or editor. These books are now represented or published, or both.
These queries are not perfect. They don't have to be. This is to show aspiring authors the kind of query that works despite imperfections.
These authors aren't looking for critique on their queries since these books are already represented or published, but have kindly agreed to allow me to showcase these queries to help other authors currently playing the query game.
You are of course welcome to comment on all the queries!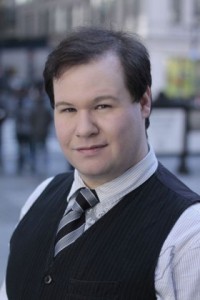 Richard Pearson grew up in Little Rock, Arkansas. As a child he consistently performed, often without request, for anyone who would listen to him. He eventually found his audience, and spent most of his years in high school rehearsing various plays and musicals. At Rhodes College, Richard took numerous courses in theatre and creative writing (though his major was Sociology) and has never stopped writing or performing since graduating in 2004. Aware that he had to pay the bills somehow, Richard worked as a paralegal for many years, but eventually decided (thanks to his husband's loving encouragement) to attend law school in 2007. After graduating from Rutgers School of Law in 2010, Richard passed both the New York and New Jersey state bar exams. He currently practices from his home in Hoboken, New Jersey.
Richard is represented by the incredibly talented Literary Agent Eric Ruben.
And now for the query…
Dear Mr. Ruben,

Due to your express interest in quality LGBT fiction, I think my novel THE ROLE would be perfect for you. There are few novels written about what it is like to rehearse for a Broadway play, and fewer still that focus on the gay men who dominate the industry. My novel offers readers a backstage pass, revealing that sometimes the greatest story on a Broadway stage happens behind the curtain.

Mason Burroughs always wanted to be on Broadway, but after years of trying, he is on the verge of giving up. However, everything changes when he runs into his old acting school crush, Kevin Connors. Kevin is the lead in a hotly anticipated new play, but the show cannot start until the director finds an actor with the right chemistry to play Kevin's gay lover. Convinced that their reunion is a sign from the theatre gods, Kevin gets Mason an audition. Mason taps into his old feelings for Kevin, and lands the role that could finally make his Broadway fantasy come true.

Unfortunately, getting cast turns out to be the easy part. Mason is constantly pushed to the brink of collapse by his personal trainer, stripped naked – emotionally and literally – by the megalomaniacal director, and forced to surrender his identity to bring life to his character. Thankfully he has Eric, his boyfriend of many years, whose loving support grounds him in moments of weakness. But as Kevin and Mason perfect their onstage romance, the lines between life and illusion begin to blur, presenting Mason with the ultimate question. Will he succumb to his desire for Kevin in order to show the world the epitome of passion on stage, or will he stay faithful to his true love Eric, and risk letting his life-long dream slip through his fingers?

I practice law across the Hudson in Hoboken, and spend my spare moments writing and acting. I wrote this novel to escape the sterile language of the law, and to tell a story I longed to read as a gay man who grew up in the Arkansas theatre community.

THE ROLE is complete at 90,000 words. Per your guidelines, I have included a synopsis (I have a more detailed one available) & my first chapter. I am happy to forward any materials (including the full manuscript) upon request. Thank you for your time and consideration.

Respectfully,

Richard Pearson, Esq.
What do you think?
If you have a query that worked and would like to share it with others, please feel free to email me at the address listed on the Contact Me page.