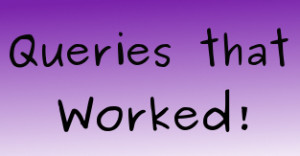 Today I'm pleased to welcome Pat Esden to Off the Page, sharing the query and pitch that landed her an agent.
Just a quick reminder about this feature…
All these featured queries worked! Meaning they snagged the attention of an agent or editor. These books are now represented or published, or both.
These queries are not perfect. They don't have to be. This is to show aspiring authors the kind of query that works despite imperfections.
These authors aren't looking for critique on their queries since these books are already represented or published, but have kindly agreed to allow me to showcase these queries to help other authors currently playing the query game.
You are of course welcome to comment on all the queries!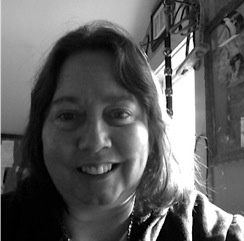 Pat Esden would love to say she spent her childhood in intellectual pursuits. The truth is she was fonder of exploring abandoned houses and old cemeteries—or of slogging around in swamps, calling birds and studying wild plants. When stuck indoors, Pat was likely to be found brewing up a concoction from plants she'd harvested in the woods or huddled over a paperback gothic novel that she smuggled into the house. Over the years, Pat slowly migrated north. She can now be found in her Vermont country store, arranging flowers and selling antiques and funky collectables—or in the attic working on her latest writing project.
Pat is a member of Science Fiction & Fantasy Writers of America, Society of Children's Book Writers and Illustrators, and Vermont League of Writers. She is represented by Pooja Menon of Kimberly Cameron & Associates.
And now for the query…
Seventeen-year-old Anie Freemont never believed the stories her papa told about their ancestral home, Moonhill. Mystical rings which eat souls, genies in jars . . . she figured the frightening tales were simply another of her antique-dealing papa's eccentricities. That is, until he's diagnosed with dementia and a court order forces them to return to Moonhill and the estranged family they fled when she was three-years-old.

All Anie wants is to help Papa get better so they can leave as fast as possible. But from the moment they arrive, she's isolated from him by their family. She notices disturbing things too, including human-shaped shadows in Moonhill's gallery and a witch's pentagram under her bed. When Papa turns violent and Anie discovers he's not seeing a doctor like she was told, the deceit leads her to a decade-old mystery surrounding her mother's death in Moonhill's graveyard. A mystery she must unravel if she wants to find the root of Papa's illness.

But to separate truth from tale, Anie will have to use all the tricks she learned while dealing antiques with Papa to outwit a family who prefers to keep her in the dark—and a conniving entity that is far different than the Christian demon she first suspects. If she fails, Papa will end up in an institution–and she may never escape Moonhill, unless it's in a body bag like her mother.

MOONHILL is a 75,000-word YA gothic tale of exorcism, and dark magic rooted in a family's mysterious past.
For Pat, it was actually her pitch that snagged an agent's attention and she's kindly shared this with us as well…
PITCH: (from Hook, Line, & Sinker contest)

Name: Pat Esden

Title: MOONHILL

Genre: YA Contemporary Gothic

Hook: In a gothic tale of love and revenge, a teenage antique picker allies with estranged family to save her beloved father from the grip of dementia. But the danger isn't what it seems and it'll take more than her shrewd bargaining skills or the help of a stealthy security guard to rescue her father from this otherworldly brand of crazy.
What do you think?
If you have a query that worked and would like to share it with others, please feel free to email me at the address listed on the Contact Me page.