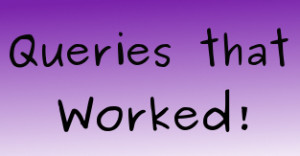 Today I'm pleased to welcome Shannon Grogan to Off the Page, sharing the query that landed her an agent.
Just a quick reminder about this feature…
All these featured queries worked! Meaning they snagged the attention of an agent or editor. These books are now represented or published, or both.
These queries are not perfect. They don't have to be. This is to show aspiring authors the kind of query that works despite imperfections.
These authors aren't looking for critique on their queries since these books are already represented or published, but have kindly agreed to allow me to showcase these queries to help other authors currently playing the query game.
You are of course welcome to comment on all the queries!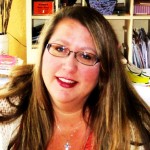 Shannon is a Kindergarten Teacher, and Young Adult writer represented by Sarah Davies of The Greenhouse Literary.
She lives in Washington state with her Canadian husband, daughter, son, and Chihuahua.
Twitter and Instagram and Verla Kay: @Shannywriter
Website/Blog
And now for the query…
Sarah Davies
Greenhouse Literary Agency

Dear Ms. Davies,

I had the privilege of a manuscript consultation with you at the SCBWI Western Washington Conference (Seattle) in April 2011. You gave me awesome, specific feedback and nominated this story for a Most Promising Work in Progress and asked me to query you when I was finished. Your words stayed with me throughout the story, and finishing took a little longer than I expected but here it is!

Sixteen-year-old Kara McKinley thinks winning a national baking contest will help her escape her life, which includes her Holy Roller mom and the stalker who might have killed her sister.

Kara is alone.

She tries to be a girl who cuts class to smoke weed. But her sister isn't around anymore to teach her, or to tell her what a cookie-baking loser she is. And even though her sister is dead, Kara can't escape what she did to her before she died, or the creepy stalker notes she's now getting at school.

He watches.

He follows Kara, hiding and leaving her love notes. So when a teacher encourages her to enter a national baking contest, Kara sees her escape–the prize, a scholarship to culinary school in California.

Kara works on her plan for winning the contest but there are distractions: like that guy who hangs out in Mom's café, the unanswered questions about her sister's death, and her stalker–he's getting closer, his notes more frequent and disturbing. Kara has no one she trusts enough to tell, and if she doesn't figure out who he is, she'll lose everything. Her chance to escape. And her life.

WHERE I WATCH YOU, my upper YA suspense, is complete at 79,000 words. The first 5 pages are below. Thanks so much for your consideration and it was wonderful to meet you!

Shannon
What do you think?
If you have a query that worked and would like to share it with others, please feel free to email me at the address listed on the Contact Me page.