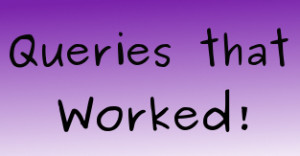 Today I'm pleased to welcome Janet Johnson to Off the Page, sharing the query that landed her an agent.
Just a quick reminder about this feature…
All these featured queries worked! Meaning they snagged the attention of an agent or editor. These books are now represented or published, or both.
These queries are not perfect. They don't have to be. This is to show aspiring authors the kind of query that works despite imperfections.
These authors aren't looking for critique on their queries since these books are already represented or published, but have kindly agreed to allow me to showcase these queries to help other authors currently playing the query game.
You are of course welcome to comment on all the queries!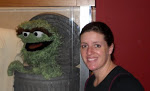 Janet Sumner Johnson is a wife and mother of three who works as a chauffeur/chef/maid/evil tyrant. In between times, she writes middle grade books, with a special love for all things fairy tale. She is repped by Victoria Marini of the Gelfman Schneider Literary Agency. She blogs at janetsumnerjohnson.blogspot.com and tweets as @MsVerbose
And now for the query…
Dear Agent,

When her best friend's house is threatened with foreclosure, ten-year-old Annie Jenkins is full of ideas to save it: selling her appendix on eBay, winning the lottery, facing down the bankers . . . anything to keep Jason from moving.

Problem is, Jason's out-of-work dad blows up at the smallest things. One little trip to the ER, and they're grounded from each other for two weeks. Still, Annie is determined.

So when she tracks a lost treasure to Jason's backyard (smack dab in their turkey pen), she's certain it's the answer to all their problems. Now all she has to do is convince Jason to ignore his father's short fuse and overcome her own paralyzing fear of turkeys. It should be a snap. But when her plan goes terribly wrong, Annie discovers there are worse things than your best friend moving away.

THE PEANUT BUTTER AND JELLY FRIENDSHIP is a 50,000-word contemporary middle grade novel about the stickiness of friendship. Fans of Tricia Springstubb's WHAT HAPPENED ON FOX STREET will appreciate Annie's spunk.

[redacted personal information]

Sincerely,

Janet
What do you think?
If you have a query that worked and would like to share it with others, please feel free to email me at the address listed on the Contact Me page.