Today I'm pleased to welcome Jordanna East to Off the Page chatting about her new book and the benefits of watching TV.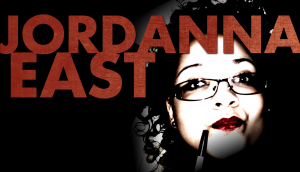 Jordanna East readily confesses that she started writing a novel one day when she was broke and unemployed. Her cable had been turned off. SHE WAS BORED. So she sat down on her bed and started writing…and she hasn't stopped. Though, now she has cable and pens her Psychological Thrillers at an actual desk. Blood in the Past is the prelude novella to her debut Blood for Blood Series, which follows three lives entwined by deaths and consequences, revenge and obsession. Blood in the Past is scheduled for release June 19, 2013.
Benefits of the Boob Tube
A Guest Post from Jordanna East
I follow a lot of authors on Facebook and Twitter and I try to keep up with various forum on Goodreads, Shelfari, and LibraryThing. What I've recently learned is that an overwhelming number of authors shun television. I don't know if they consider their literary prowess to be above the act of watching TV or if they view the activity in itself to be severely lowbrow. Or maybe they just spend all their time writing. Regardless, I think shunning television is a grave mistake. And here's why:
Procedure – You're supposed to write what you know, but I wanted to write about criminal psychology and medico-legal procedure. I minored in both criminology and psychology, but that's nothing compared to cold, hard experience. So why not watch a little CSI, Law & Order, House, or the new series, Hannibal? Procedurals like this use real-life consultants as well as "ripped from the headlines" episode arcs. Of course, whatever you think you've learned from these shows must be substantiated by actual research, but I found television to be a useful foundation during my writing process. For Blood in the Past, I used scenarios I'd seen on TV to put together my own basic outline, and then I brought my ideas to an informed source, usually the Crime Scene Writers Group on Yahoo. (Excellent resource, by the way.)

Realism – Not only does television provide you with a sense of procedure across a variety of vocations, but it also supplies details that will help bring your story to life. You'll get a feel for what the inside of a police station looks like, a prison, a trauma ward, a medical examiner's office, etc. You'll see what people of certain occupations wear, how they speak, how the carry themselves. This is all invaluable if you don't personally know people in these professions. It's definitely a great way to improve your characterization and scene settings.

Dialogue – I decided to write on this particular topic because, a few days ago, I came across a thread on Goodreads where a member asked if anyone knew any authors who wrote argument scenes well. I'm terrible with such overly specific references (my memory is crap-covered-turds nowadays), but I suggested he watch some cheap reality TV. Plenty of arguing there, right? And this applies to any type of verbal exchange. For example, in Blood in the Past, I wrote a medical scene where I heard the cacophony of shouts and instructions in my head from watching shows like ER, House, and Monday Mornings. I knew how to accurately write them before I even knew what the characters were saying was accurate. (And that's where I turned to the Crime Scene Writer Group–wink, wink.)

Clichés – If you watch any number of procedurals, dramas, or sitcoms, you'll notice there are a few tried and true scenarios that each and every series tends to use at some point during their run. With criminal procedures, for instance, there's always an episode where the main investigator is being accused of a crime and his or her team has to clear their name. Watching more TV means you'll notice these clichés and be able to easily avoid them in your own writing.

Inspiration – Often I find inspiration for my stories within something I've seen on television. The Blood for Blood Series, which Blood in the Past introduces, was inspired by Dexter. I liked that Dexter is a sympathetic serial killer. Therefore I wrote a sympathetic serial killer, albeit, one far different from Dexter. During my down time I'm working on something new, which was inspired by an episode of The Following where the viewer learns that one of the agents comes from a religious cult background. And so I decided to write about a series of murders and sexual abuse within a religious cult. Such a small detail on that episode, but it sparked an entire plot for me. They say you can glean inspiration from anywhere, so why not television, right?
All I'm saying is, it's okay, and even beneficial, to veg out in front of the TV once in a while! So grab that remote control!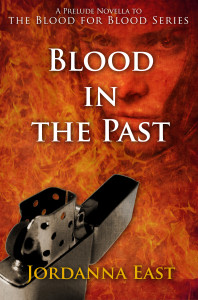 Jillian Atford falls for an older man, a handsome Philadelphia cop, whose mystery is that he's married, a reality Jillian refuses to accept. Lyla Kyle finds her mother dead on the floor from an apparent suicide. She blames her philandering father and wastes no time taking her revenge. Detective Jason Brighthouse Sr. is in the wrong place at the right time to attempt to save a colleague from his burning home. When neither of them make it out alive, his teenage son can only harp on their last argument. He shoots himself in the head…with his father's gun.
Three lives. Three deaths. One story. To understand the future, you must visit the past.
(Expected release, June 2013)
Do you think watching TV can benefit you as an author? Do you prefer reading or watching TV?