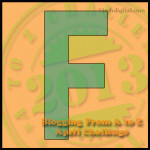 Faar of rejection if something we all live with, but if you want to be a successful author, you have to overcome this fear. After months, even years, of working on a novel, authors then have to show their work – which is a bit like baring their soul – to the world. The fear of rejection is never more acute than the moment after an author hits send on the email containing their query to an agent or editor. Authors need to risk rejection in order to succeed.
Every Saturday I post a query that worked. Today's query that worked comes from Kara Leigh Miller, an author who refused to let her fear of rejection stop her from landing a book deal.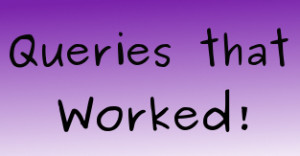 Just a quick reminder:
All these featured queries worked! Meaning they snagged the attention of an agent or editor. These books are now represented or published, or both.
These queries are not perfect. They don't have to be. This is to show aspiring authors the kind of query that works despite imperfections.
These authors aren't looking for critique on their queries since these books are already represented or published, but have kindly agreed to allow me to showcase these queries to help other authors currently playing the query game.
The query that worked for Kara:
Dear [publisher],

My name is Kerry M., writing as Kara Leigh Miller, and I'm writing to query you about my novel The Georgia Corbins. Set in the fictional small town of Haldeen, Georgia, The Georgia Corbins is approximately a 60,000 word young adult, contemporary romance novel.

Living in a small town guarantees that everyone knows your name, but as the only set of twins in Haldeen, Georgia, Levi and Tucker Corbin are famous. And when they befriend shy Alison (Ali) Phillips–the girl everyone likes to tease–they become infamous. The Corbin brothers treat Ali like one of the boys and make it their mission to protect her from her tormentors. Word quickly spreads through school that Ali is off limits and anyone who dares to taunt her will have to deal with the wrath of the Corbin twins.

The Corbins are Ali's saving grace and her two best friends–her only friends in the world. But the summer before their freshman year in high school, the Corbin brothers' lives are falling apart. Levi and Tucker's parents are getting divorced and the boys are forced to move away from the only home they've ever known–and away from Ali. Will they all be able to survive without each other?

Three years later, the Corbin brothers return to Haldeen with only one thing on their minds: Winning Ali's heart. Ali soon finds herself in the middle of a love triangle she doesn't want any part of. As she tries to reclaim the friendships she's lost and adjust to the unfamiliar feelings she's having, she struggles with making the one decision that will forever change all their lives: Levi or Tucker Corbin? Ali is certain of only one thing–by the time it's over, she'll lose one of her best friends.

Currently, "Kamalia", an erotic short story was published in July 2012 in Temptation Magazine Online . Love by Number, an erotic novella was published by Cobblestone Press in September 2012. I also have two other novellas under contract with Cobblestone Press with undetermined release dates. Never Date a Cop, an erotic novella was published by Books to Go Now in October 2012.
Thank you for your time and consideration. I can be reached by email at [redacted] . I eagerly await hearing from you.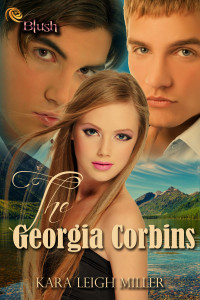 This query landed Kara a book deal with Entranced Publishing. Her novel is due for release June 10, 2013.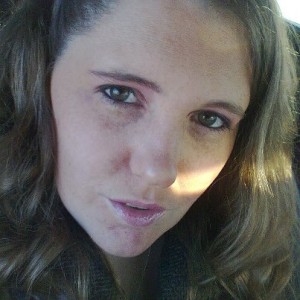 Born and raised in the small town of Mexico, New York, Kara was an only child who was forced to find ways to entertain herself. Playing make believe with her Barbie dolls and 
stuffed animals
 was her first real taste of storytelling before she became old enough to develop a love affair with the written word.
In early 2010, Kara picked up her very first erotic romance novel, and she was instantly hooked. She loves to write contemporary romance, erotica, and young adult romance. Currently she has several full-length novels in the works, a series of novellas, and a handful of short stories. Kara is an active member of the CNY 
Creative Writers
 Café and the CNY 
Romance Writers
.
Today, Kara resides in New Haven, New York with her husband, five kids, and three cats. When she's not reading or writing, she's thinking about reading and writing. And when she's not doing that, she's spending time with her family and friends.
Do you have a query that worked?