April 1 marks the start of an immense blogging challenge: Blogging from A-Z April. This challenge requires a post every day in April (except on Sundays) with topics according to the letter of the alphabet. The blogs participating are not all about writing and books. You can check out the complete list over here. So, I decided I'd step up and accept the challenge 🙂
Today's letter is, of course, A.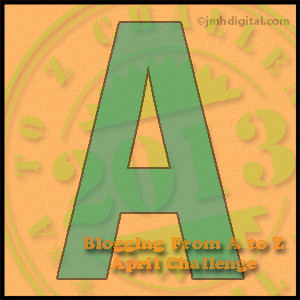 A is for Arlee Bird – originator of the A-Z Challenge to which I'd like to give a shout out for creating such an awesome blogging initiative.
A is also for Ashley Christman writing as Charlotte Davila. I represent Ashley as publicist with Entranced Publishing. Today is release day for Ashley/Charlotte's new historical romance novella The Lady and the Highwayman (please note, this is an adult read!). Head over to Romance Junkies to participate in the release day party.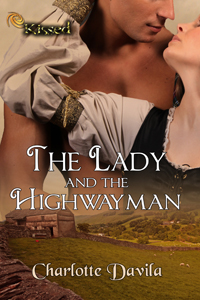 Lady Elizabeth Bennington has the perfect life: she's the daughter of an earl and betrothed to her childhood friend, William Hartley, the second son of a duke. But, when her sister's indiscretion leads to an unplanned pregnancy, and the subsequent disgrace of Elizabeth's entire family, her idyllic life is thrown into disarray. 
First, her fiance is prohibited from marrying her. Then she receives word that William has been killed by thieves. To top it all off, she gets abducted by a highwayman. Can Elizabeth find love again, and with the most unlikely of people?