Thanks to Rose City Reader, here's a Friday reading related meme. It's all about first sentences…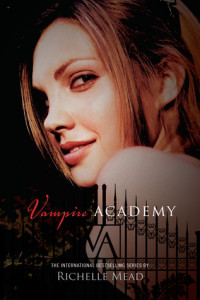 I'm currently reading Vampire Academy by Richelle Mead. I wasn't sure I'd like this book but the very first sentence got me hooked. Here it is:
"I felt her before I heard her screams."
And so starts a dark and twisted story about a Moroi royal vampire and her dhampir half-breed guardian. I'm currently 60% through the Kindle book and am enjoying this night school setting far more than I thought possible. The characters are just that compelling/endearing/infuriating and the writing is pretty good too.
What's the first line of the book you're currently reading?