This month flew by – I can't believe we're a quarter through this year already 0_o
This month was all about edits. I have done little to no actual 'writing' since I've been working almost exclusively on revising THREE different books!
Writing Issues This Month:
When it rains it pours and this month was a monsoon of edits! Firstly, I was revising book 1: I Heart Robot. The reason being that I Heart Robot is no longer being published by Month9Books so I wanted to give it a thorough going-over before sending it out to hopefully find a new home.
Then I received an R&R letter for book 2: the fantasy novel. Since I'm basically switching this book from YA to adult, the revisions for this one are substantial and as soon as I was done with I Heart Robot, I jumped into those. That didn't last long because I then received the edits for book 3: Obscura Burning. Due for release in November, the turn around time on edits of OB are pretty quick so I've been editing like a boss the past few days and success! I finished edits on this about 5 minutes ago 🙂
Things I learned this month:
1. Writing it rewriting – this never gets any less true. Thankfully, I love the editing and revision process just as much now as I always have 🙂
2. Things definitely do come in threes!
3. Editing is writing too. Just because it doesn't technically involve creating fresh words, doesn't mean it still isn't a creative process. I often find even greater catharsis during the editing process than I did in the writing process.
4. Daredevil is the devil! The series robbed me of almost 13 hours of editing time, but I don't regret a single minute spent with Matt Murdock!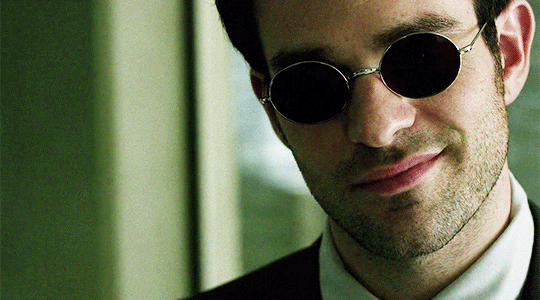 What distracted me this month while writing:
Daredevil – but analyzing that show and what makes it so addictive and why I love it so much counts as a writing exercise, especially in helping me to better understand heroes vs antiheroes vs villains.
Goal for next month:
Work on the revisions of the fantasy novel. I would love to finish them by the end of April but because of how much work is involved and how badly I want to do these revisions well, I'm not going to rush it.
Last 200 words: Again, nothing to share this month 🙁
That's it for March, how did you do?