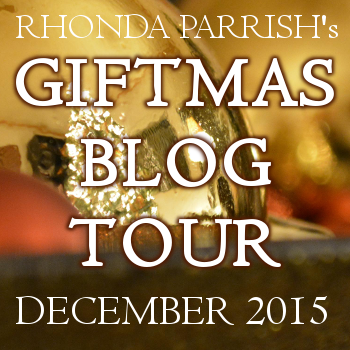 Today I'm delighted to be hosting Kristi Brooks as part of the Giftmas Blog Tour…
Hi, I'm Kristi Brooks, and I'm so happy to be a part of the Giftmas Blog Tour and to be here on Suzanne's blog! For this blog post I decided to talk about the duality of the holiday and how it can affect people. I hope you enjoy my take on the materialism of Christmas, and what I've been trying to do in our house to combat this issue!
Christmas has always been a holiday with mixed feelings for me. That's because there I remember two versions of the holiday. The first was a warm, fun holiday in my early youth when both of my parents were well employed and we were solidly middle class. There were toys and celebrating, joy and warmth all throughout that house. It was one of my favorite holidays.
However, when I was ten years old, my father lost his job. Even though we still celebrated, the holiday felt dark. I could see how much Christmas was costing my parents, both in money and in stress and worry. I stopped asking for things and I decided that when I was grown I would not celebrate with my family. I did not want to fall into the trap that buying things would make you feel better.
For a long time I mostly did this. I did not trade gifts with my husband or buy a lot of things for others. I gave them my time and my love, but I didn't buy gifts. I associated a lot of that with hurt and I didn't want that to happen. But then a funny thing happened; my siblings started having kids. For the first time in a long time I saw the holiday again with innocent eyes.
I realized that giving and sharing was more than just spending money and creating worry. It was about sharing in each other's happiness and interests with gifts. The look of joy on the little one's faces when they are unwrapping a present is something wonderful. Instead of rushing around spending money on gifts I decided to compromise and do a little of both.
I started buying the children one small gift, and then making the other presents. I would wrap them individually and stick them in a large wrapped box, that way they would be able to experience the joy of opening something new each time they got to a different present. I then found myself planning out presents and thinking about their little faces when they saw those gifts and how much fun they would have on that morning when they opened their gifts.
In those happy smiles and squeals of joy I found my love for Christmas again. I understood that it was not just about commercialism, but also about joy and family and love. Even now with my own daughter I don't spend much money on the holiday, but I do spend a lot of time planning and putting together presents. I spend time making things that the kids will enjoy.
Now, with my own daughter we plan out activities to do around Christmas: decorations, cookies, coloring, etc. I try my hardest not to just focus on the gifts, but also to talk about what we are going to do with the other kids. What gifts we are going to make for them and how they are going to enjoy them. That way, instead of worrying about what she will get, she will think about what we are going to do for others.
This, I realized, is the thing I most want to instill in her for future holiday seasons. I hope she never has to experience the worry of someone overspending on Christmas with gifts they cannot afford. Because, believe it or not, kids know what is going on. They know that you are floating the electric bill to buy them things, and they realize what it is costing you, even if you don't.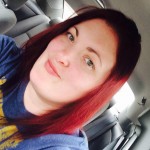 About Me:
I write to stave off the madness. That statement is closer to the truth than I would like to admit most days. My main focus in writing is blending together the worlds of science fiction, fantasy and horror. I explore the darker reaches of life and the world around us. If you are interested, you can find more of my writing here. I also have a book, Vision2, that is available on Amazon and in paperback, as well as a short story collection that will be out next month.
Be sure to enter to win the Giftmas Tour Rafflecopter!