This is it. The final WIPmarathon check-in for the year! It always comes as a shock when another year ends. Time seems to be moving faster and faster, forever leaving me to catch my breath. This year has been incredible both writerly and non-writerly so this post will be more than just a regular check-in.
A year ago, I moved to Sweden and had no idea what life in Stockholm would bring. I am incredibly grateful to report, that this past year has been a fantastic one but also one of many changes.
On the non-wrtierly side of things, I started a new job, teaching music at a really good international school, and absolutely love my job. We've also managed to make some awesome friends and have a pretty good life here in Sweden.
On the writerly side of things, there have been both ups and downs – thankfully more ups! I sold two books, firstly Scardust, which releases in February (and is now available for pre-order!), and then Obscura Burning which has been adopted by Harmony Ink Press. I also parted ways with my agent, found myself back in the query trenches, and now find myself signed with a truly amazing agent and out on sub again, all in a just a few short months!
During all of that, I also managed to get some writing done mostly thanks to the encouragement of other WIPmarathon'rs and NaNoWriMo.
Writing Issues This Year:
Time, given my new responsibilities with my teaching job, finding time to write has proven more challenging. Also, finding the right head-space to write when there's a lot of other things going on inside my brain has made writing simultaneously a place of refuge and a source of frustration.
Things I learned this year:
1. Friendships with other authors have made all the difference. I know for a fact that I wouldn't have achieved what I did this year without the support of my writer friends from the #wipmarathon and #WO2016 groups.
2. Taking calculated risks can prove very rewarding. My SO and I took a risk on Sweden, I took a risk changing agents, I'm taking a risk switching genres – hopefully my risks will continue to be a source of positive results.
3. Exercise and getting into shape has helped tremendously through stressful times and helps tremendously to rekindle inspiration. I am probably the most fit and healthy I have ever been my entire life and it definitely makes a huge difference to every aspect of my life.
4. Doing things that you love and believe in are so important. I love my job. I love being a writer. Sure there are days of frustration and fatigue and moments when I feel like tossing in the towel, but that's when I try to remember how lucky I am to be doing two things I really love to do. I have been more happy this year than ever.
What I'm working on:
Since my last check-in in October, I've been working on a new YA fantasy novel inspired by north Africa. I managed to write just over 20k during November and have since added another 6k to the ms. I'm taking a break from the ms while I do more research and contemplate how to wade through this murky middle to the ending I've already got planned in my head.
Goals for next year:
Hopefully sell another book. I know that's technically beyond my control, but I really really hope it happens. As for what I can control, my goal is to finish this fantasy novel and start working on at least one more of the Shiny New Ideas just waiting for some attention. I also plan to read more diversely and discover more African authors because I'm ashamed to say I haven't actually read that many.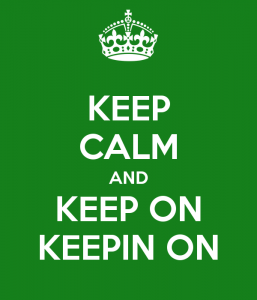 So that was my 2015. How was your year?