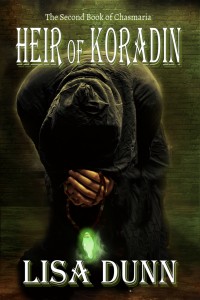 Dagger of Willow and Strike has waited a lifetime to return to the village of his birth. He's been promised the throne of Koradin, but getting captured by his treacherous sire wasn't part of the plan. Dagger needs a miracle to turn his childhood dreams into reality—And Grit of Berth and Stone might be that miracle.
Unfortunately for him, Grit's stuck in the rival village of Thresh, and she's in way over her head. Having bluffed her way into commanding an army of incompetents, she's useless to Dagger if her new recruits don't learn the right end of a sword. To make matters worse, Dagger's sire seeks Grit's life, and there's no telling when he'll return to Thresh to finish what he started when he killed her dame.
But freedom calls through shifting alliances, and neither Dagger's disillusionment nor Grit's doubt can keep the armies of Koradin and Thresh from war.
Excerpt: First chapter available on our website http://www.anaiahpress.com/Koradin.html
ALSO READ The First Book of Chasmaria: Grit of Berth and Stone by Lisa Dunn
Review Snippets from Book 1: Grit of Berth and Stone:
"Grit does not fit into any of our modern stereotypes and I love that."
" Grit's world is well-crafted and revealed to the reader through the story telling with just enough details to understand the world and story and to keep you intrigued and guessing about what is coming next."
"This book will definitely keep your attention and your thoughts long after you've finished."
End of Tour Author Facebook Q&A: Thursday, August 27, 9-10 p.m. EST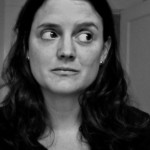 About the Author:
As a child, Lisa Dunn fell asleep to her father's fanciful bedtime tales and played with her own stories during the daylight hours. She now resides in a small southern town with her husband and four children. Local librarians thank her for their job security.
Website | Twitter | Facebook | Goodreads