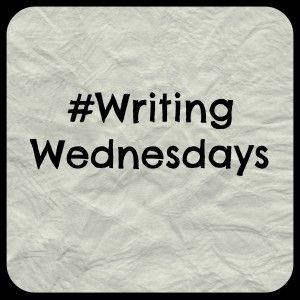 #WritingWednesdays is a weekly blog hop/meme where we writers tell the world how all the writerly things are going. It's a way for us to self-motivate and cheer each other on. This week I managed to post on Wednesday *self-five* so here we go…
Here's what's been happening this week for me:
1. Last week I mentioned a certain new character had emerged. Well Lord Awfully-Awesome wanted to be the star villain of the story so I had to go back and figure out how to make that happen from the very beginning without undermining the rest of the story.
2. To that end, I created a beat sheet of all my current scenes and then went back and filled in how I could change things to incorporate Sir Badass. Wonder of wonders! A brand-spanking-new outline emerged that required reworking of chapters rather than total rewriting! It was very exciting!
3. I've started reworking all the words from chapter 1. Things are going well. I lost 1000 words yesterday in the process though. I was all set to hit my 68k goal for the week when suddenly, edits. So…
4. I didn't hit 68k (I'm sitting on 67k exactly) but the WIP is much shinier for it and I'm super excited about this story and even more excited about this antagonist!
That's it for this week. Goal for next week is to keep writing words and to get through as many of these chapters as possible. Ideally, I'd like to hit 70k but reworking takes a lot of time and often results in more words being cut than written at this stage.
How has your writerly week been going?