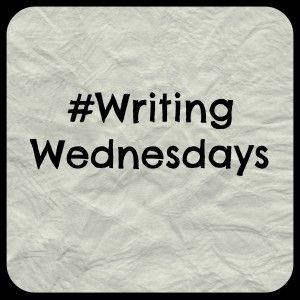 #WritingWednesdays is a weekly blog hop/meme where we writers tell the world how all the writerly things are going. It's a way for us to self-motivate and cheer each other on, even when we didn't quite make the 'Wednesday' part of the hop. Please forgive my tardiness.
Here's what's been happening this week for me:
1. Lots of thinking about and working on the WIP. I completed my read through and realized I'd run out of words to edit, which meant creating new words and fresh scenes, which is as exciting as it is terrifying.
2. I was feeling pumped for the last 10k or so of this novel because I had the ending all figured out. But in chapter 29 of a proposed 35, a new character emerged. He's awesome in every way and I love him, except his existence has completely derailed my plan for the end of this novel!
3. I've stalled around chapter 30 trying to figure out a new ending and how to work this character into earlier chapter so his sudden appearance is at least foreshadowed because he's important and did I mention awesome!?
4. At very least I hit my 65k target and am in fact sitting just under 66k – booyah!
That's it for this week. Goal for next Wednesday is to figure out a new ending and hit 68k. The SNI is officially on hold until I can get the ending of this WIP figured out again.
How has your writerly week been going?