Megan O'Russell is thrilled to have her premier novel The Tethering published with Silence in the Library Publishing. Book two in The Tethering series, The Siren's Realm, is currently available for pre-order. Megan's work can also be found the anthology Athena's Daughter's 2.
Originally from New York, Megan is a professional actress who spends her time traveling the country for different shows. When not on stage or writing, Megan spends time with her beloved ukulele and her wonderful husband. To follow Megan's writing adventures, you can
Visit Megan online…
Website | Twitter | Facebook | TSU 

And add the book on Goodreads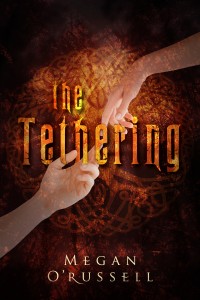 All sixteen-year-old Jacob Evans wants is to win the heart of Emilia Gray, but with order in the magical world crumbling, war threatening, and Emilia's boyfriend living across the hall, he may never have the chance.
Jacob Evans loses everything he has ever known and is tossed into a world of magic. The Dragons, a group of rebel wizards, are threatening to expose the existence of magic to humans. Jacob is determined to find a way to fit into Emilia's family, but as his powers grow, so does the danger. With the death toll mounting, Jacob is accused of acts of rebel terrorism and must fight to stay in a world he's only just beginning to discover.
When Emilia's life is threatened, Jacob must risk everything to save her. Does he have the power to rescue her in time? And what could their survival cost?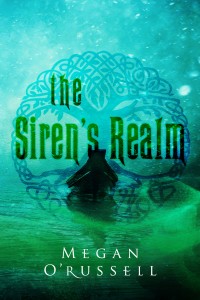 Jacob loves Emilia Gray, but things aren't always that simple in the world of Magickind…
The war has begun.
The Dragons are gaining power, and the Gray Clan stands alone. Desperate to find a way to stop the Pendragon, Emilia is forced to seek answers from someone who hasn't been seen in seventeen years . . . Her mother. Embarking on a magical journey filled with witches, wizards, centaurs and a dangerous and powerful Siren, Jacob and Emilia must take a leap of faith to a land neither could have ever imagined . . . and hope they can then find their way home.