So I've been sitting on this news for nearly two weeks and it has been killing me not to be able to tell anyone! Finally, I can share the news and it's pretty awesome!
I've signed another book deal! Here's the official announcement…
Suzanne van Rooyen's SCARDUST, in which an ex-juvenile delinquent's dream of being an astronaut gets derailed when he finds a beat-up amnesiac in the Texas desert, and is forced to confront a painful truth that could shatter both his dream of Mars and his heart, to Stacy Cantor Abrams at Entangled Embrace, by Jordy Albert of the Booker Albert Agency.
Now let me tell you why this book is so special and why I'm even more thrilled than usual to have found this story an amazing home with Entangled.
More than two years ago – before I Heart Robot, heck before The Other Me – I started writing a new adult science fiction novel about a guy called Raleigh who was all kinds of messed up but beautiful and tragic and destined for awesomeness if I could just figure out how. I wrote and rewrote this book trying to tease out the story Raleigh was trying to tell. Nothing worked.
I abandoned this book several times to work on other things like The Other Me, I Heart Robot and more. The story languished on my hard drive but was always at the back of my mind. It was only after I'd finished edits on I Heart Robot that I dusted off the word document and got stuck in one final time. I promised myself that this would be the last attempt and if it failed, I'd shift+delete and move on for real even if it broke my heart to give up on this story.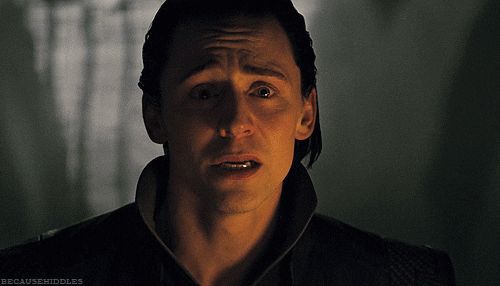 After a few more months of struggling with this book, I realized what the problem was. Raleigh's story was one I was afraid to write and had been trying to avoid while drafting. Despite the fear, I decided that if Raleigh's story was worth telling it was worth telling properly, fully, and I couldn't avoid the truth of it. So I sucked it up and wrote words that scared and hurt me, but they were good words and in a span of a few weeks I'd managed to do what I had failed to do in almost 2 years of working on this novel. I finished the book.
I cannot thank my rockstar agent, Jordy Albert, enough for believing in this story, for loving Raleigh, and for finding Scardust a good home. I cannot wait to get stuck into edits and share Raleigh's story with you – that'll happen sometime next year I believe. For now, you can check out the Pinterest board for Scardust and scroll back up to ogle Tom Hiddleston some more 😉