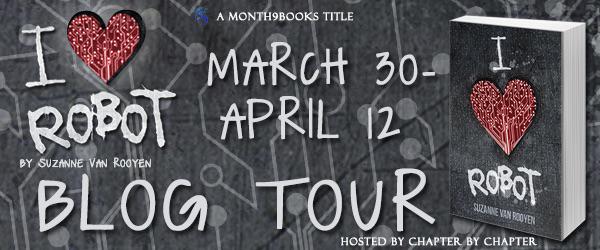 It's been more than two years since I first started writing I Heart Robot. This has been an incredible and exhausting journey, and now it's almost over! I Heart Robot releases tomorrow! But the fun starts today as the official blog tour kicks off. You can follow the tour and keep up with all the stops by visiting my host Chapter by Chapter over here.
Thank you so much to everyone who has supported me over the past couple of years, from helping me brainstorm ideas, reading early drafts, and cheering me on when I felt like my quirky little android love-story would never find a home. Now, I hope you enjoy the finished product as much as I enjoyed working on this story! Thank you so much for reading my words. I couldn't do this without you!!
I Heart ALL OF YOU!!