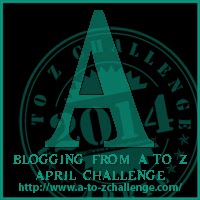 It's that time of year again! The April A-Z Blogging Challenge! The idea is that everyday in April – except Sundays – gets a letter and corresponding blog post. While I will endeavour to bring you writerly themed blog posts this month, I think there'll also be a few posts about movies/TV series and music as well. All awesome I promise!
April is also LGBT+ Month so several A-Z blog posts will incorporate the LGBT+ theme. Even more awesomeness! To kick off today's A is for… post, I'm talking about androgyny!
Androgyny isn't so much a gender identity as an aesthetic quality that implies gender ambigiuity. Androgyny is, however, most often associated although definitely not limited to those who identify as genderqueer, genderfluid or intersex. Androgyny typically describes someone who embraces characteristics of both genders, but being androgynous doesn't automatically make someone queer, lesbian or gay.
There are many famous androgynes. Here are a few of my favourites:
It's important to remember that androgyny goes beyond cross-dressing and isn't the same as being trans-sexual or transgender. Androgyny can be an aspect of gender identity, but it can also be an aesthetic choice or simply a certain style of dress.
Personally, I love androgyny. I love seeing gender lines blurred, seeing both masculine and feminine traits simultaneously embraced and expressed, and this is something I enjoy exploring in my writing through various characters. Regardless of my character's sexual identity, I always try to incorporate some androgynous elements into my protagonists because I find it fascinating and exquisite on both a philosophical and aesthetic level.
So that's A done and dusted. Check back tomorrow for the letter B!
What are your thoughts on androgyny?