So it'a been an unusually quiet week on the blog this week. That is entirely the fault of work and the work-in-progress, that has kept me both busy and pre-occupied. Today I'd like to share my love for another 'under the radar YA' book…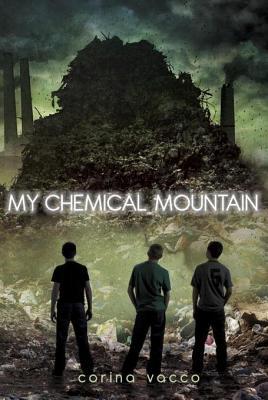 Rocked by his father's recent death and his mother's sudden compulsion to overeat, Jason lashes out by breaking into the abandoned mills and factories that plague his run-down town. Always by his side are his two best friends, Charlie, a fearless thrill junkie, and Cornpup, a geek inventor whose back is covered with cysts. The boys rage against the noxious pollution that suffocates their town and despise those responsible for it; at the same time, they embrace the danger of their industrial wasteland and boast about living on the edge. 
   Then on a night the boys vandalize one of the mills,  Jason makes a costly mistake–and unwittingly becomes a catalyst for change. In a town like his, change should be a good thing. There's only one problem: change is what Jason fears most of all.
I read this book sometime last year, but this is one story that has stuck with me not least of all because of the grim, gritty, dark world this story is set in. This is neither a post-apocalyptic nor a dystopian story, but rather portrays the reality for many existing industrial towns. A very scary reality indeed, albeit exaggerated for the sake of fiction.
What I truly loved about this story and found so refreshing was the all boy main cast. The emphasis in this novel is most certainly on male friendship instead of romance, which is rarely seen in YA. That said, at times this book felt more MG than YA I think it might appeal more to younger readers, especially boys around the 10-13 age. But that hardly matters because the characters are so endearing and their struggle against their environment and the corporations that govern their lives is totally compelling. There was something so charming about Charlie's reckless confidence, endearing about Cornpup's righteousness and something just undeniably lovable about Jason's compassion – characters I'll definitely have a hard time forgetting.
If you're looking for a short, thrilling and refreshing read about boys, friendship and the power one individual can have against a tyrant, then I strongly recommend this book!