Where did Friday go? It's almost midnight here as I sip my glass of pinot noir staring appreciatively at the total word count of my WIP, which is almost 4, 000 words greater than it was this time last night and now I remember that today's writing should've included a blog post. Better late than never, so here it is…
As many of you know, diversity in YA fiction – particularly in science fiction – is a topic very close close to my heart. It's something I feel strongly about, a topic on which I have written several articles and even held a talk about at a local bookstore here in Helsinki.
Earlier this week on Twitter, I saw a tweet saying:
I'm Starting A Revolution. Books need more diversity! Join Me.
I didn't even need to go to the link in the tweet before pulling a Katniss…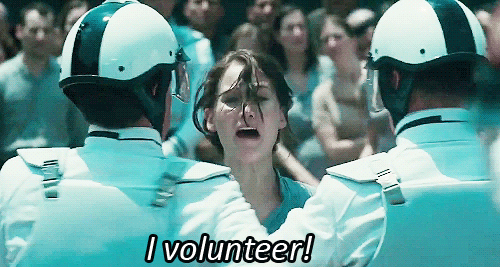 So off I went to the link and discovered the awesomeness that is Liz Fichera, an author who, like me and many others, are weary of the straight, white archetypes propagating young adult fiction. While there is nothing wrong with being straight and white, that hardly reflects real world diversity and what this revolution is all about is the call to authors and readers to embrace diversity and celebrate it on the page, not by giving the straight white heroine a fabulously gay sidekick, but by allowing the marginalized to take center stage in our fictional worlds.
This is a revolution I wholeheartedly support. If you'd like to join the YA Revolution, you can sign up here to help us support those books and authors that celebrate diversity be it ethnic, religious, sexual or otherwise.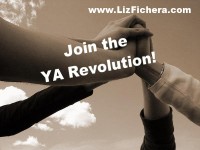 Do you think there's enough diversity in YA literature? What would you like to see more of?