Recently, I have received a bucket load of awesome, bookish news. I can't share it all yet, but I will share what I can in installments over the next few weeks.
Awesome News Part I: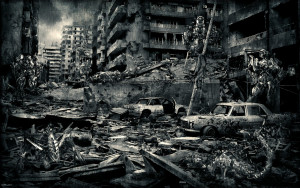 A few months ago, Rhonda Parrish – editor of Niteblade, who nominated one of my stories for the Pushcart Prize last year – asked me to participate in an anthology. This is now official. I will be joining 25 other fantastic speculative fiction authors in an alphabet anthology filled with tales of the apocalypse.
The anthology is scheduled for publication April 2014.
Cover and more expected in December so watch this space!
More bookish news coming soon…