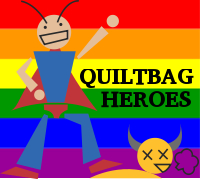 It's QUILTBAG HERO Wednesday here at Off the Page, a day celebrating QUILTBAG heroes and role models, a showcase of the amazing gay, lesbian, bi, trans*, queer/questioning, unisexed, intersexed and asexual people, real and fictional, who inspire us.
This week, I'd like to introduce you to a gay athlete who's setting the NBA circuit on fire!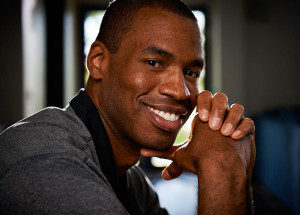 34 years old. Black. Gay. On April 29, 2013, Jason Collins became the first active, male, professional athlete in a major North American team sport to come out publicly.
According to an interview in Sports Illustrated, Collins has this to say on the matter:
I didn't set out to be the first openly gay athlete playing in a major American team sport. But since I am, I'm happy to start the conversation. I wish I wasn't the kid in the classroom raising his hand and saying, "I'm different." If I had my way, someone else would have already done this. Nobody has, which is why I'm raising my hand.
On August 2, 2013, Collins was among the first class of inductees into the National Gay and Lesbian Sports Hall of Fame, and an inspiration to young LGBT athletes the world over who are struggling against discrimination. With the winter Olympics scheduled in Russia, a country where being a member of the QUILTBAG community is all but illegal, it's professional athletes like Jason Collins, standing up in the face of prejudice and unafraid to be who they truly are, who are real heroes.
What do you think of Jason? Who is your hero?