Today I'm pleased to welcome Angela Parson Myers to Off the Page, sharing the query that landed her a publishing deal.
Just a quick reminder about this feature…
All these featured queries worked! Meaning they snagged the attention of an agent or editor. These books are now represented or published, or both.
These queries are not perfect. They don't have to be. This is to show aspiring authors the kind of query that works despite imperfections.
These authors aren't looking for critique on their queries since these books are already represented or published, but have kindly agreed to allow me to showcase these queries to help other authors currently playing the query game.
You are of course welcome to comment on all the queries!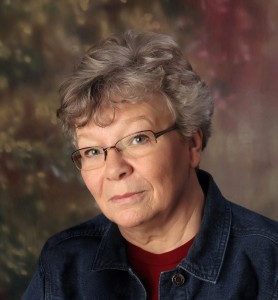 Angela Parson Myers grew up being called Angel by family and friends, which might explain an early fascination with things somewhat dark and scary.
She read everything she could get her hands on from the age of six or seven, but didn't realize she wanted to be a writer until she was a junior in high school when math classes convinced her maybe she wasn't cut out to be a physicist. Her first paid job as a writer was a high school news column for the local newspaper. Later she became a staff writer for a regional newspaper, then a writer/editor for a Fortune 500 corporation.
She started writing "When the Moon Is Gibbous and Waxing" after having the nightmare that became the first scene in the book. When she retired, she pulled it out of the drawer she'd thrown it into and started revising and submitting. It was accepted by Etopia Press and published as an e-book and trade paperback. She also writes short stories ranging from literary suspense to humor as AH Myers.
She and her high school sweetheart live in Central Illinois, where they fairly successfully masquerade as normal grandparents.
And now for the query…
When Natalie Beres, graduate student at the University of Illinois, is attacked during a full moon late one autumn night, she arrives home covered with blood, but none of it is hers. In fact, except for being unable to remember anything from the time she left her lab in a secluded building south of campus to her arrival at her apartment in the wee hours of the morning, she is completely unharmed. Can't say the same for the men who attacked her.

Those grisly murders force her to begin a journey of discovery about who–and what–she is, what happened that night, and how to keep it from happening again. Can this budding research scientist accept that she is a creature most people think doesn't exist except as a metaphor for evil incarnate? Can she win the love of the young police officer who investigates the deaths of the two men? Will he still love her when he learns what she is and what she's done? And can she avoid discovery not only by the authorities, but by the young man with a similar problem who is on his way from the West Coast to find her–leaving a trail of blood and shredded corpses along the way?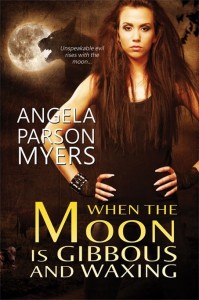 So what do you think? Will you be reading WHEN THE MOON IS GIBBOUS AND WAXING?
If you have a query that worked and would like to share it with others, please feel free to email me at the address listed on the Contact Me page.