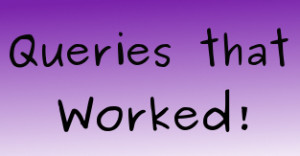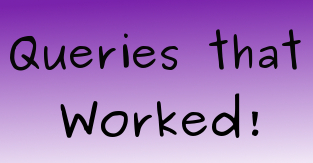 Today I'm pleased to welcome Zoë Harris to Off the Page, sharing the query that landed her an agent.
Just a quick reminder about this feature…
All these featured queries worked! Meaning they snagged the attention of an agent or editor. These books are now represented or published, or both.
These queries are not perfect. They don't have to be. This is to show aspiring authors the kind of query that works despite imperfections.
These authors aren't looking for critique on their queries since these books are already represented or published, but have kindly agreed to allow me to showcase these queries to help other authors currently playing the query game.
You are of course welcome to comment on all the queries!
About the Author:
Zoë Harris is a writer, editor and documentation specialist based in Bærum, just outside of Oslo. After studying professional writing and editing in Adelaide, South Australia, she moved to Norway with her Norwegian partner where she now runs her own editing and book formatting business, is a partner in Grimbold Books, and leads the Oslo International Writers' Group.
As well as a selection of short stories, Zoë is the author of a dark fantasy series, The Eidolon Cycle, represented by Inklings Literary Agency. She connects with her readers via her blog, Twitter, and Facebook.
And now for the query…
Back story: When I first submitted to my agent, my query was declined with some feedback. I then contacted the agency asking if it would be possible to resubmit, if I took the feedback into consideration and revised my work accordingly. They emailed back and said I was welcome to resubmit after any major revision, so I sent a new query and was contacted about two weeks later with a request for the full, which was accepted shortly afterwards:

Query:

After taking into careful consideration the feedback I was given by [name removed] of your agency, I would like to resubmit my query to you for my paranormal fiction novel, AMARANTH – the first book in THE EIDOLON CYCLE. The series will appeal to an older YA or NA audience with strong potential to cross into the adult market.

In ancient Greece the peerless beauty, Amaranth, walks into the Alcyonian Lake and drowns, becoming the first immortal eidolon: a human lured into suicide and cursed to wander amongst the living, unseen and unheard. Thousands of years later in the modern-day city of Lennox, nineteen-year-old Eva Hamilton throws herself off a cliff and awakens unharmed on the rocks below. With no memory of why she jumped and unaware she is bound by the ancient curse, she must find a way to accept her fate.

Timothy, another eidolon who lived in the 1920s, believes he can guide Eva to a place of peace, but she is torn between his promises of release and her need to protect Nicky, an eight-year-old mortal girl who can see and hear eidolons.

Eva must choose between the love she feels for Nicky, her blossoming romance with Timothy and the promise of eternal rest. But the lost myth that binds her holds far darker secrets than merely the nature of her existence.
So what do you think? 
If you have a query that worked and would like to share it with others, please feel free to email me at the address listed on the Contact Me page.