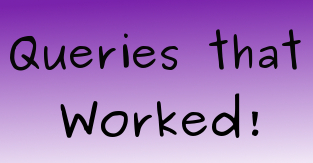 Today I'm pleased to welcome Laura Tims to Off the Page, sharing the query that landed her an agent.
Just a quick reminder about this feature…
All these featured queries worked! Meaning they snagged the attention of an agent or editor. These books are now represented or published, or both.
These queries are not perfect. They don't have to be. This is to show aspiring authors the kind of query that works despite imperfections.
These authors aren't looking for critique on their queries since these books are already represented or published, but have kindly agreed to allow me to showcase these queries to help other authors currently playing the query game.
You are of course welcome to comment on all the queries!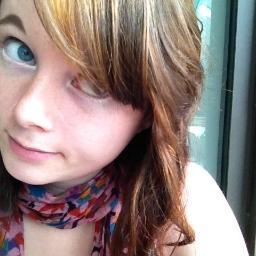 Laura Tims is a 21-year-old college student who talks a lot but writes more often. She likes kid shows and giant monster movies and daydreaming during long car rides. You can find her in Maine or on the internet, which she enjoys more than real life (she enjoys lots of things more than real life, which is why she writes books.)
And now for the query!
Dear Agent,

Sixteen-year-old Joy killed Adam Gordon with two hundred milligrams of potassium cyanide.

Joy is sick with guilt, but Adam deserved it. He was homecoming king, lacrosse star, and the animal who raped Joy's twin. When her sister faded into depression, Joy stalked Adam. Waiting. Hating. No one saw her slip the poison into his drink.

Except anonymous blackmailer Red. Red wants to expose the secrets behind the kind faces in Joy's cozy hometown. Unless Joy obeys him, he'll expose hers too. To avoid prison, Joy papers her school with photos of her principal in bed with a student and plants a businessman's sex tape at a CEO meeting. She begins to share Red's thirst for justice.

But the building truth torments her—Adam's death didn't fix her sister. She finds distraction, surprisingly, in Adam's brother, who offers a ray of normality. Even Joy's guilt can't drown her attraction to him. He dulls the pain of being a killer.

Until Red orders her to tell him she killed his brother. Until Red frames her friend as the murderer. She races to unearth Red's identity before he forces her to make an impossible choice: confess, or watch a classmate rot behind bars for her crime.

PLEASE DON'T TELL is a YA/Thriller complete at 64,000 words. Thank you for your time.
UPDATE ON THE BOOK: PLEASE DON'T TELL will be published by HarperCollins in Fall 2015! Congratulations Laura!
So what do you think? Are you looking forward to reading PLEASE DON'T TELL?
If you have a query that worked and would like to share it with others, please feel free to email me at the address listed on the Contact Me page.