Today I'm pleased to welcome author Hans M. Hirschi to Off the Page chatting about his new coming out and coming of age novel Jonathan's Hope.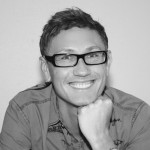 Born and raised in Switzerland, Hans graduated from High School in Arizona, worked for several years in the Swiss financial industry before pursuing his university studies in Zurich and Gothenburg. His majors include literature, linguistics & social sciences.
Hans self-published his first book with poetry and a short story in 1991.
Nine years later, he followed up with a professional book on e-learning pedagogy and in 2010 his book "Common Sense" was published.
His first two novels, written just before Sascha was born, were released in July 2013.
Website     LinkedIN     Facebook     His books on Amazon
Jonathan's Hope: Exclusive Scene
by Hans M. Hirschi
Jonathan's father is no classic "villain", yet he has to work hard throughout the book to even deserve a name. Throughout the creative process of writing the story, my brain just wouldn't let him have it until page 213 (of the printed book), when the truth about him is finally revealed. Below is a brand new scene, written specifically for this blog. It isn't part of the book, it's part of the unspoken back story, taking place after Jonathan is finally reunited with his dad in chapter 20. I hope it makes you curious about the nineteen chapters leading up to that, and the ones following their brief encounter in prison:
After he had been brought back to his cell, Jonathan's father sat down by the desk, and started to compose a note to his son. He had already made up his mind about his next step, but he felt that Jonathan deserved the answers he had asked, and which he didn't provide during the short meeting that ended just a little while ago.

He picked up the pen and started writing:

Dear Son!

I know you want to know why. I understand how important it is for you.

I'm just not sure that I am able to give you those answers. I'm not even sure I do understand. There was a time when there was hope in my life, and for the briefest moment, I even thought I might find love. I will never forget that moment when I laid eyes on Rick, standing there across the room from me, at that frat party. People were dancing, drinking and having fun, and he was just standing there, looking at me, with those amazing eyes of his. I must have stared at him for the longest time, before I finally found the courage to cross the room, and walk over to him.

We introduced ourselves, talked for a while, but the music was getting louder and louder, so Rick suggested we find a more quiet spot to talk upstairs. We found one of the bedrooms unlocked, walked in, and that's when I kissed him, just a brief, innocent kiss. It couldn't have lasted more than a split second. I had no idea that my former room mate had been watching me, had been following us with his buddies, descending upon us like vultures that very instant.

I truly lived to regret that moment. I had never even seen Rick on campus before, and had I known what would happen to him, to us in that room, I would have turned around and walked away, instead of walking over to him. I have had to live with that my entire life, and no matter how much I tried, I was unable to suppress the one thing that caused me so much heart ache.

No, this doesn't work.

How could he even begin to explain why his encounter with Rick that night, that awful night, had led to him marrying Jeanette, the subsequent abuse, and why he had taken to beating his own son, finally abandoning him to his death in that forest. Nothing could explain those actions, no words could explain the pain and the horror he had felt that night with Rick, how every emotion in him had died, everything good in him, leaving behind nothing but a living shell of hatred and contempt. Rick was the lucky one. At least he didn't have to live with the consequences…

He took the paper and tore it up into tiny pieces, flushed them down the toilet, sat down again, and started to write on another piece of paper.
Want to read Jonathan's story?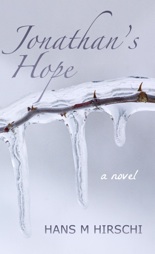 Abandoned to freeze to death in a winter forest by his father because of his homosexuality, Jonathan desperately struggles to survive, until he accidentally stumbles upon Dan, who owns a cabin in the woods.
Dan has been fighting his own demons since the death of his lover Sean. Having retreated from big city life, he is content to live in solitude, but he never counted on meeting Jonathan.
Given the dire circumstances, Dan must set his own needs aside to help Jonathan reclaim his life, but he soon finds that the ghosts of both their pasts won't die so easily.