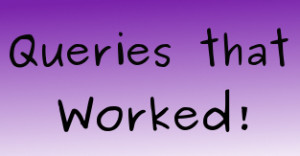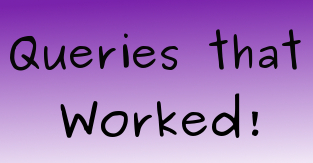 Today I'm pleased to welcome Joy N. Hensley to Off the Page, sharing the query that landed her an agent.
Just a quick reminder about this feature…
All these featured queries worked! Meaning they snagged the attention of an agent or editor. These books are now represented or published, or both.
These queries are not perfect. They don't have to be. This is to show aspiring authors the kind of query that works despite imperfections.
These authors aren't looking for critique on their queries since these books are already represented or published, but have kindly agreed to allow me to showcase these queries to help other authors currently playing the query game.
You are of course welcome to comment on all the queries!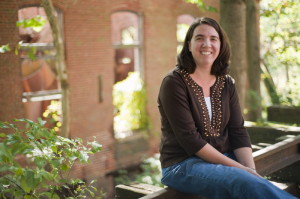 After stints in television, promotions, long-distance hiking, Joy N. Hensley has settled into life as a teacher, writer, and mom in Virginia. Back in the day she accepted a dare to go to military school. She never got her $25 but she wrote and sold a book about it, so, there's that. RITES OF PASSAGE will be published by Harper Teen in the fall of 2014.

And now for the query…
Ms. Hubbard,

My friend and author Charity Thamaseb recommended I query you. She thinks this book will be perfect for you.

For months, seventeen-year-old Gemma and her father planned the trip–six hundred and twenty miles through some of the prettiest scenery Australia had to offer while raising money for American war veterans. Then Gemma's father dies and suddenly there's more than just an international hiking adventure at stake.

While mourning her father, Gemma discovers a cryptic letter from him shatters her world. The woman she grew up knowing as Mom, is not her real mother. Caroline, her birth mother, is alive–and living Down Under. The news propels Gemma to put her airline ticket and visa to use after all.

With fifty days and counting, Gemma's going to need the help of Charlie, her dad's eccentric war veteran friend, and an angry—but really hot—aborigine named Flow who has some serious family issues of his own, if she has any hope of finding her mom. Along the way, she may just find herself.

GEMMA UP-OVER, a 75,000-word young adult novel, combines real-world adventure with a clash of cultures. As a seasoned hiker, I used my backpacking know-how to createGemma's trek on and off the trail.

I am a member of SCBWI (where I got invaluable help in revision from a workshop led by Cheryl Klein of Arthur A. Levine Books) and YARWA, RWA's Young Adult chapter.  As per your submission instructions, the first ten pages are attached. Please note: This is a simultaneous submission.

The finished manuscript is available upon request. Thank you for your consideration.

Sincerely,
What do you think?
If you have a query that worked and would like to share it with others, please feel free to email me at the address listed on the Contact Me page.