Today I'm pleased to welcome one of the characters from Jordan Link's The Sacrificed to Off the Page, but first a little more about Jordan Link – only 16yrs old and already a published author!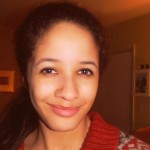 Jordan Link is currently contracted with Entranced Publishing for her novel "The Sacrificed", which will be released on May 6, 2013. She won first place in Jack L. Chalker's Young Writers Contest of 2012 for her short story "The Bubble", and attended Balticon 46 last year. She earned an honorable mention on December 3rd for the Young Voices Foundation Short Story Contest and will be published in their anthology "Oh, the Stories They Tell!" which will be available on Amazon. Her early love of reading inspired an equivalent passion towards writing, and she plans to continue doing so.
Facebook     Author Blog     Goodreads    Twitter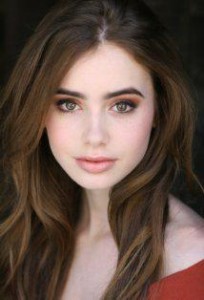 According to Jordan, Lily Collins would be the perfect Emerald. She has the flawless skin, the green eyes, and she isn't even part winged!
An interview with Emerald Hayden…
1. What single thing or goal do you want most in life?
I want the walkers to be free. I want to wake up in a city where we have no reason to fear, no reason to question the motives of our neighbors.

2. What do you fear most?

I fear that I will not achieve my goals. There is always an inkling that I'll never see Dusk again, that I'll be forced to kneel in the sacrificial hall as my blood is drawn for the last time.
3. Are you presently in love, or do you hope to find someone special?
It took me a while to realize, but I'm in love with a winged named Dusk. I never imagined that I'd fall so in love with someone that I could never even consider embracing in plain sight.

4. Sum up your life in the last few weeks in 150 words or less.
The last few weeks of my life have been turbulent. Actually, that's an understatement. I've fallen in love with Dusk, who is practically the forbidden fruit of Centsia. I've placed my trust in the hands of someone who could easily betray me. I've been more careful, really, but at the same time, I've taken more risks. That makes sense, right?
5. If you could change one thing of your past would you? If so, what would it be and why?
I wish I would've made my move sooner. Countless died. Parents lost hope, and children lost brothers and sisters. For some, the spark of rebellion that I'm beginning to provide came too late.
6. If you could be any animal, what would you be and why?
I know it's contradictory, but a part of me has always wanted to be a bird. I've always wanted to glide on morning winds, and feel the rush of wind through my hair. Boundaries: I hate those. That's why I want to tear mine down.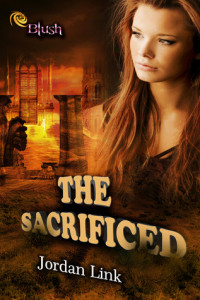 Emerald Hayden lives in the City of Centsia, a half-winged among the other walkers. She has no family, friends, or food: only a grim future filled with tiresome labor in the upper level's factories. 
But everything changes when she meets Dusk, a winged from the place that she previously scorned. He opens her eyes to a new possibility: the possibility of the unity of winged and walkers, of freedom, and of love. 
Together, they decide to challenge the upper level's supreme, winged council. But when a friend betrays them, they must choose whether to sacrifice their beliefs and save their own lives, or to remain along the thin line that divides the city in two. Success could mean liberty; failure, death.