Once agai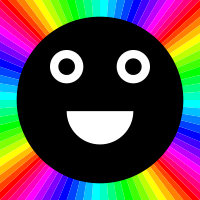 n, I've tossed in a WiP in favour of a shiny new idea. This happens all the time so it actually doesn't come as a surprise anymore. What does come as a surprise, however, is the bolt of inspiration that knocks me sideways from one train of thought into another. The question I'm always asking myself after been struck by inspiration is, "What now?"
The past few weeks, I've been trying to write an epic fantasy. I was technically taking a break from writing while my agent tracked down submissions, prepared another ms for submission and reviewed a third. I felt spent and in need of some R&R. Since I love reading epic fantasy, I thought why not write it?
Inspiration was lacking. I had this cool image and though I'd run with it and let the story grow around it. Sadly, this approach didn't work so I scrapped almost 10k words and started again. I was just starting to feel more like wading and less like drowning in the story, when I watched this music video…
That derailed an entire morning of precious writing time while I tracked down interviews with the band and the lead singer Andy Biersack. My week quickly went from struggling with my fantasy WiP to obsessing over the awesomeness of Andy Biersack. He really is an incredible young man with lots of intelligent and heartfelt things to say about the music industry, bullying, other teen issues and how to be happy being who you are.
Naturally, I watched every music video ever made by the band and a weird thing happened. A single line of lyrics kept getting stuck in my head, playing over and over:
As you fade into the night,
Who will tell the story of your life?
This resonated with me and made me think… Who would that story be about? And so a character was born. He's got a smart-mouth and cocky smile, he has a penchant for leather and a purple mohawk – he's also the star of my brand new WiP (reached 7k word today!) set in a futuristic Helsinki.
I discovered another really important thing about myself between these WiPs as well. As much as I love reading epic fantasy, it's just not my voice. Perhaps once day I'll be able to write the kind of fantasy I love to read, but for now I'm happy writing about bad-boys with smart-mouths and soft hearts struggling to find their place in dystopian futures.
I leave you with the delightful Andy Biersack from the band Black Veil Brides.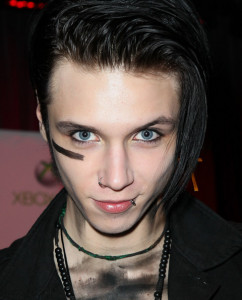 What genre do you like to read but struggle to write? Do you prefer fantasy or science fiction?